Vancouver Giants defenceman Colton Alain became the first member of the Giants 2022 Prospects Draft class to play in a WHL game when he took the ice on November 1st against the Medicine Hat Tigers. From hopping on a plane to Alberta to hitting the ice at the Co-op Place, it is safe to say it has been a wild week for the 2022 3rd rounder as he became just the tenth player from his draft class to play in a WHL game.
The overall experience was something Alain will never forget. From getting told he was getting called up to the Giants to actually playing a game, these are memories he will remember for the rest of his life. He also won't forget the bragging rights he has over his fellow Giants draft class members after being the first one to play a game in the WHL.
"It was a great feeling," said Alain. Playing that first game and getting the win in overtime felt pretty good. I guess I do have the bragging rights now, but everyone else will get their chance I am sure they will do well as well."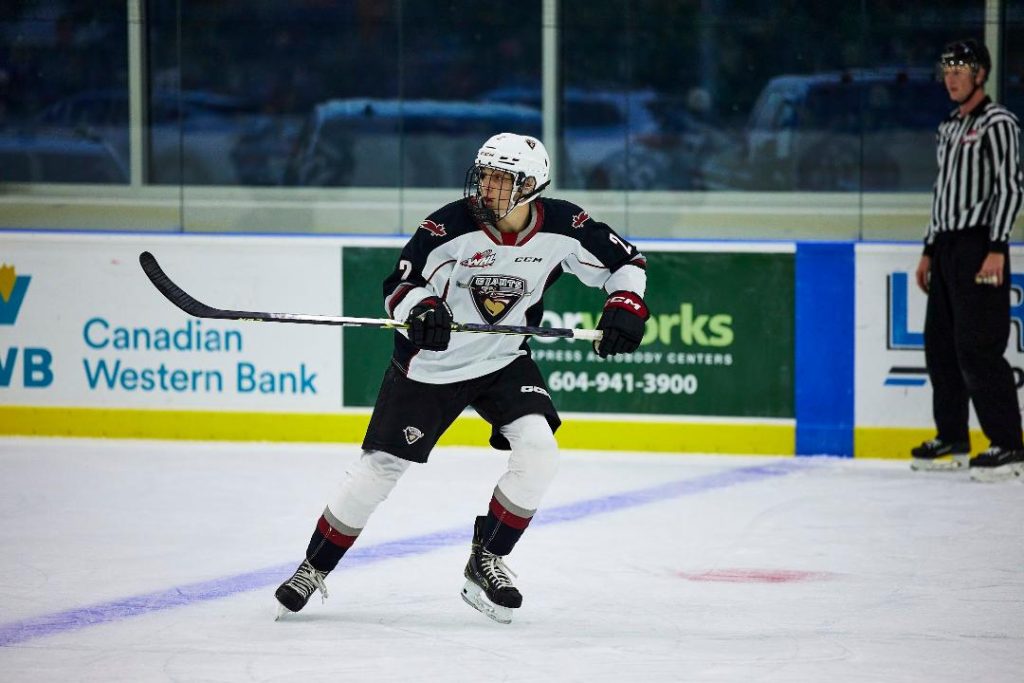 Receiving the phone call from Giants GM Barclay Parneta was a surreal moment for Alain. Once he officially got the call, he had to pack quickly and hop on a plane to Medicine Hat for his WHL debut.
"My head coach (Mark Kosick) called me into his office and said the Giants only have five d-men, so it may be a possibility that you get called up. Then, a few days later, I got a call from the GM (Parneta) saying we need you up, so they flew me in the next day, Medicine Hat. I joined a team dinner there and then got ready to play the next day."
Before making his Giants debut, Alain has been playing in the Canadian Sport School Hockey League U18 division with the Pacific Coast Academy U18 prep team. If the organization sounds familiar, it is because it's the same school Ty Halaburda played for before joining the Giants. While he has only played nine games for the program at the U18 level, he is already showing he belongs with a goal and an assist on the season.
"It's going very well so far. Our team is doing very good, and I think we have to keep going the way we are going to find success at the end of the year."
Generally, when a 15-year-old plays in the WHL, coaches like to ease them in. This usually consists of keeping their linemates or defence partners the same. Unfortunately, that is not the case with Alain, as the Giants have played the last two games with only five defensemen. Despite the unusual situation, he has adapted and is playing well with whoever the coaching staff partners him up with.
It's been good. I'm playing with a bunch of righties and lefties, but so far, so good."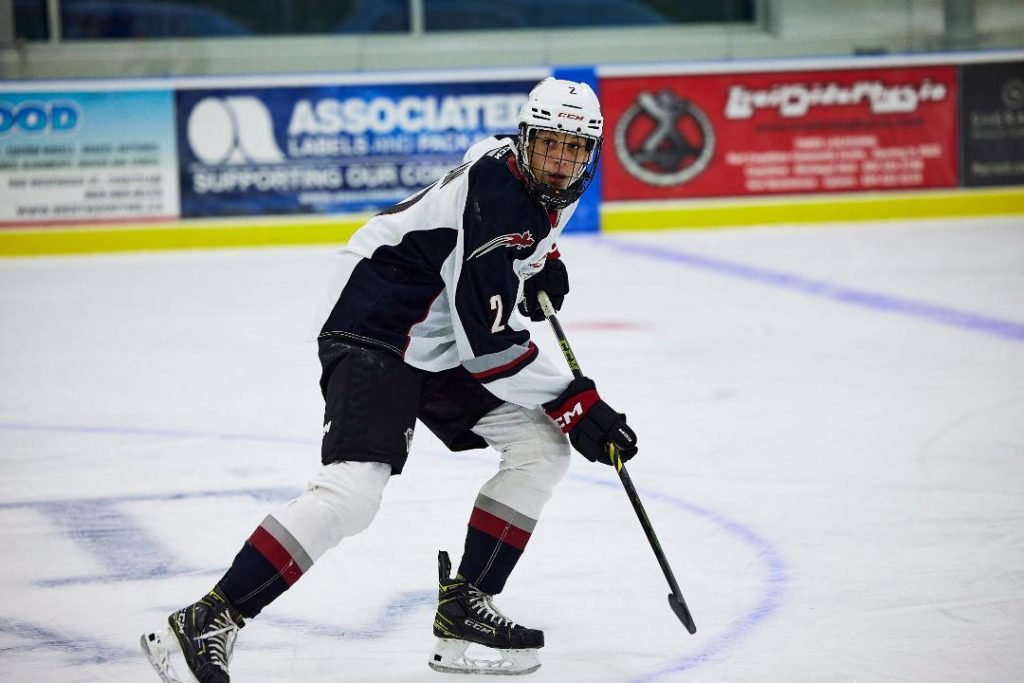 Going into the game against the Tigers, there were some nerves from Alain, but as soon as he stepped on the ice for his first shift, they seemed to go away.
"I was a little nervous, but after the first shift, I just got even more excited to go out for the next one. (My favourite moment so far) was probably winning in overtime in Medicine Hat, with the team scoring in the final seconds of the game. That was pretty exciting."
At 15 years old, Alain is listed at 6'2″, 161 pounds. This means he is taller than the average height for every WHL team this season. He knows how big of a player he is and tries to bring that physical element when he is on the ice.
"I'm such a big body, so cutting off people along the boards is a big part of my game. These next few games, I'm going to try and do that more."
Alain has also showed some offensive presence in his short time with the Giants, as he has a shot on goal in each of his first two games. He hopes to be able to show off his offensive skills more during his stint in the WHL.
"I'm doing pretty good at getting my shot through. I think I need to do a better job of jumping down and creating more of a passing option for our forwards, but overall, I think I am doing pretty good."
Being a taller player, Alain tries to model his game after Vancouver Canucks defenceman Tyler Myers. The Giants defenceman likes how the former Kelowna Rocket is "such a good defensive defenceman who can contribute offence for his team." If Alain can follow in Myers's footsteps by making a Top Prospects game, winning WHL playoff MVP and taking his team to the Memorial Cup, odds are he will become a legendary player in the Lower Mainland and Fraser Valley.
While Alain is still young and learning, he does not look out of place at the WHL level. Based on his early play, it would not be out of the realm of possibility to see him earn a permanent spot next season with the Giants. For now, he is focused on doing whatever it takes to help his team win before his call-up expires.