Welcome to the Vancouver Giants prospect report. In this series, we look at how some of the team's prospects are doing so far this season. This edition will look at Cameron Schmidt, Ethan McEneany, Aaron Obobaifo and Owen Brees.
Cameron Schmidt
Giants fans got a glimpse of the future in early January as Schmidt made his WHL debut in Tri-City. The seventh overall pick from 2022 not only scored in his debut but scored on his first career shot. He would play two games, recording one goal and three shots before being sent back down to RINK Hockey Academy's Kelowna U18 team.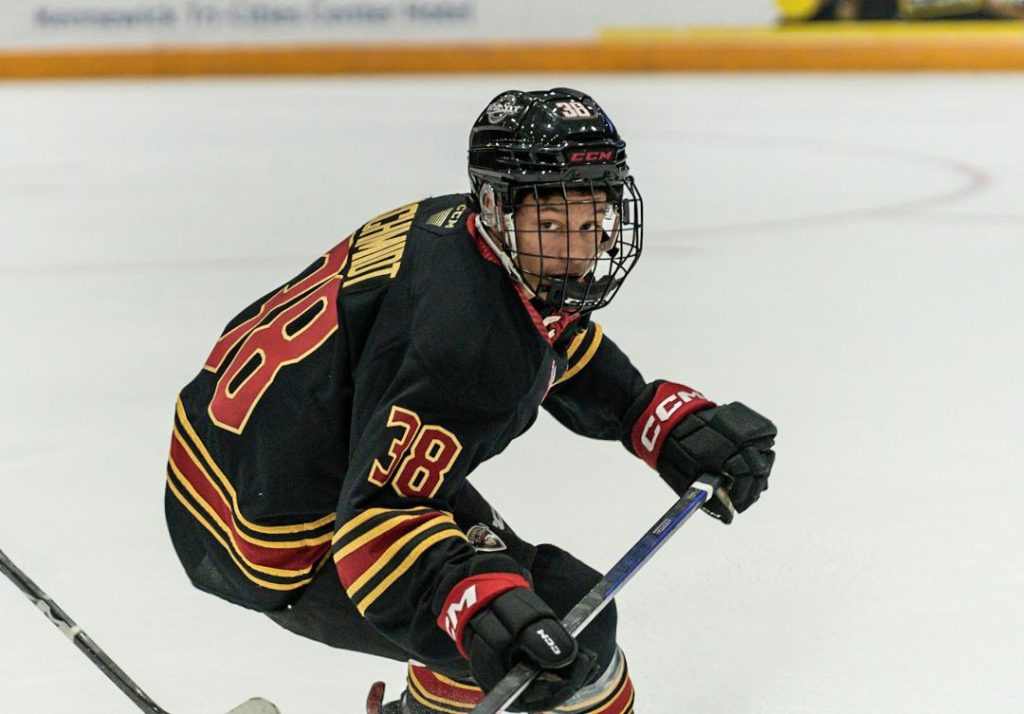 Despite being 15, Schmidt has adapted well to the U18 team. He has 16 points in 14 games and had a six-point night (four goals, two assists) in his first game back from the WHL. A prospect who isn't afraid to shoot the puck, he has a bright future with the Giants.
Ethan McEneany
McEneany also made his WHL debut with the Giants this season playing five games from December 27th to January 7th. The 2021 10th-rounder did not score but played well overall and helped set up some offensive score chances. He is now back home in Colorado, where he plays for the Colorado Thunderbirds 16U AAA team. At the 16U AAA level this season, he has 26 points in 23 games which ranks fourth on the team.
Aaron Obobaifo
After being drafted 19th overall in 2022, Obobaifo has been playing with the Shattuck St. Mary's U15 AAA program. In 32 games, he leads the team with 28 goals and 47 points and is a top-20 player across the U15 AAA league when it comes to both. His season ends in late March, so fans may have to wait until next season to make his debut for the Giants.
Owen Brees
Brees is a new prospect for the Giants as he came over in the Zack Ostapchuk trade. Currently listed at 6'1″, 176 pounds, the 15-year-old right-shot defenceman is currently playing with the Northern Alberta Xtreme U18 Prep team. He earned the call-up to the U18 recently after posting 18 points in 20 games at the U17 level. Since his promotion to the U18 team, he has three points in four games and does not look out of place. A defender with good speed and defensive awareness, he has the potential to become a solid WHL defenceman with the right development.
That will do it for this edition of the Vancouver Giants prospect report. Make sure to keep your eyes open all season as we check in to see how the organization's top prospects are doing.