At 15 years old, Michael Misa is already dominating not just the OHL but also the World U17 Hockey Challenge. The Team Canada Red forward has three goals and five points through his first four games and, in the process, has shown why he was granted exceptional status in the OHL.
Misa is one of only two 2007-born players in this year's tournament. He knows this is special and is grateful for the opportunity.
"It's an honour to represent Team Canada at the tournament," said Misa. "I am happy for the chance to represent them."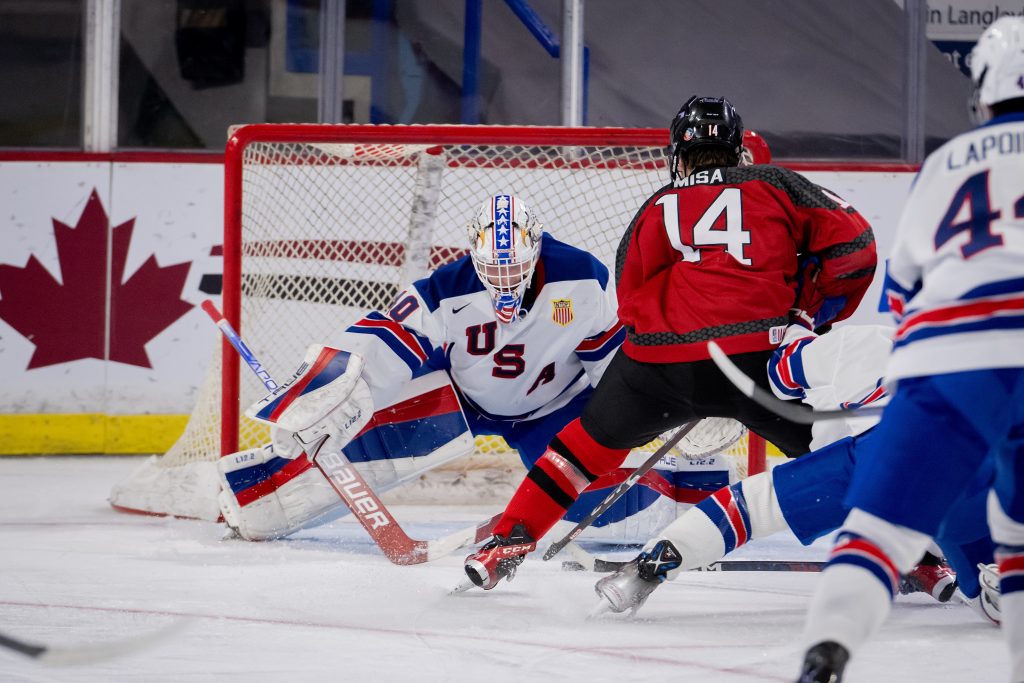 Making the jump from the Greater Toronto Hockey League to the OHL is a big jump, but at 15, Misa is showing that he belongs. Through his first 13 games, he has ten goals and 17 points. While he has made it look easy so far, there are differences he has had to adjust to.
"It's a lot faster and physical. I had to adjust at the start of the season, and I feel like I am fitting in a lot better now."
As mentioned, Misa has exploded out of the gate with five points in his first four games. His high skill level is clear, but his ability to gel with his teammates, such as Berkly Catton, is also apparent.
"Working with my teammates and taking advice from my coaches is the main thing I have done to help my game in every aspect. (On chemistry with Catton) I think our playmaking ability together. We both see the ice really well so we can find each other. We have really clicked. "
This tournament is a great opportunity for players not only to learn to play with new teammates but also to play against the best in their age group. As for Misa, he understands what a special opportunity this is and is using it to his advantage.
"Something I would take away from this tournament is finding a balance and working with different teammates. It was tough at the start because you aren't used to everyone on your team but finding chemistry off the ice really helps, and I think it has been a great experience overall."
While Misa isn't draft-eligible until 2025, it is clear why so many scouts have him as a projected first-overall pick. His combination of speed, skill and a fantastic shot make him a can't-miss prospect. He has lived up to the OHL exceptional status hype so far, as he has been one of the best Canadians throughout this tournament.