Cayden Lindstrom has been a standout for Team Canada White at this year's World U17 Hockey Challenge. The B.C. native has two goals in his first four games so far and has shown off his strong physical play every chance he gets. A key contributor to his team's power play, the Medicine Hat Tiger forward is making a name for himself just minutes from where he played the majority of his minor hockey career before making the WHL.
In the WHL, Lindstrom is making an impact for the Tigers with four goals in his first 11 games. He has been happy not just with his own play but with what Medicine Hat has been able to achieve early on in the season.
"It's going pretty well," said Lindstrom. "We started off pretty strong, beating one of the stronger teams. I think we have been a really strong team so far. We are really fast, so it's good."
Before making the jump to the WHL, Lindstrom played for the Delta Hockey Academy. It is just a 12-minute drive to Sungod Recreation Centre and a 35-minute to the Langley Events Centre, where the tournament is being held. Having the tournament essentially so close to where he grew up playing hockey makes this competition extra special for him.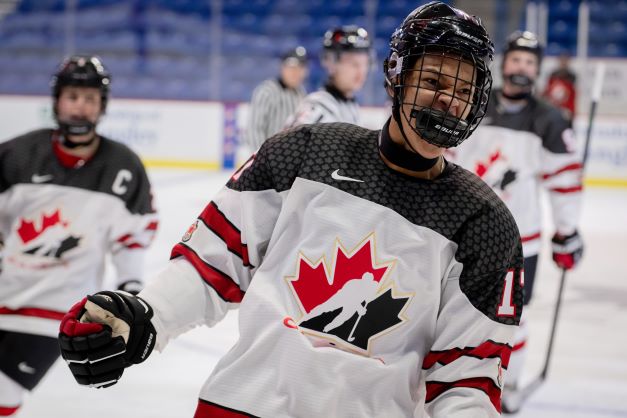 "It feels good. I have some buddies, family and billets watching me, so it feels good to know they are watching and supporting me."
Lindstrom was a late addition to the Team Canada lineup and remembers the moment he got the call saying he would don the Maple Leaf.
"It was the day before the flights were out, and I got a call that I was coming here. I was ecstatic and really excited to come and play for Team Canada."
Representing your country is a special moment in a player's career. Wearing the jersey has always been a dream of his but singing the national anthem after a win is just the cherry on top.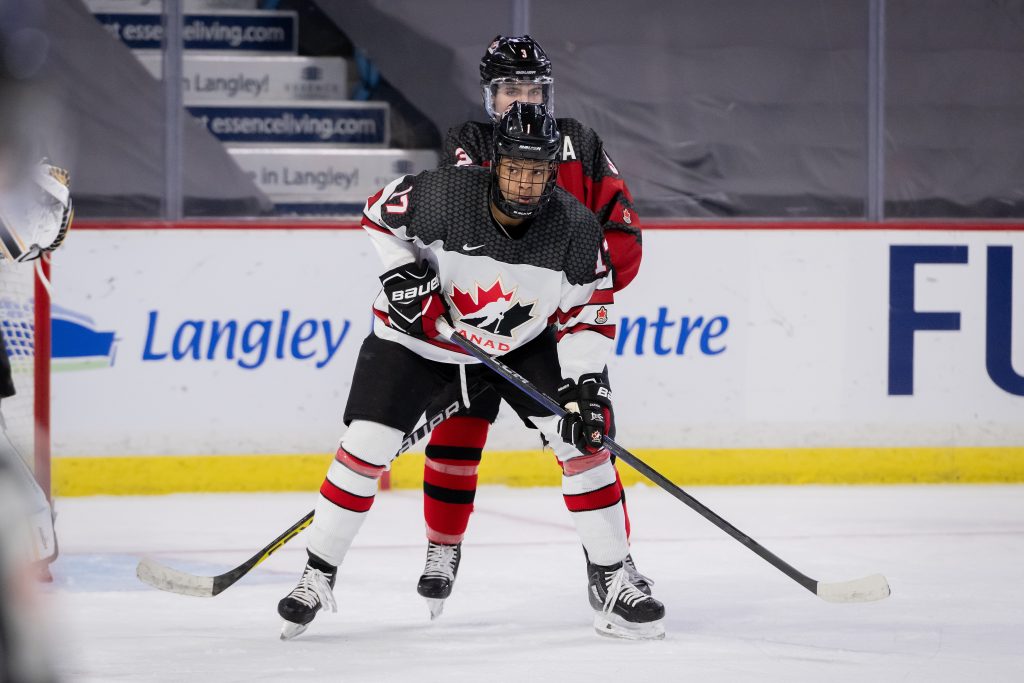 "It feels great. I've wanted to do it ever since I was a little kid and started playing hockey. It feels great to put on the jersey. You see (signing the national anthem) on T.V with all the guys doing it at the World Juniors. You just picture yourself doing it, and it feels great. We want to do it a couple more times this tournament."
For those who have not watched Lindstrom play, a few things stand out. One, he has a great shot and two, he is massive at 6'4″, 204 pounds. This means his play style matches up with a pair of brothers that have dominated the NHL the past couple of seasons.
"My favourite players are players like Austin Matthews and Kirill Kaprizov, but I think I am a bit of a power forward, like a Tkachuk."
As mentioned, Lindstrom was a late addition to this tournament, but there is no doubt that he belongs. He is an exciting player to watch and plays his heart out on every shift. The Tigers have a special player on their hands as he has the potential to be a force in the WHL.