The World Junior Championship is somewhat of a Christmas tradition for most hockey fans. It goes Santa, Presents, World Juniors Tournament. This year they are being held in Halifax and Moncton, Nova Scotia. This will be the first time that Canada has hosted the event three times in a row, granted COVID-19 had an effect on that. Of all the players going, only one Winnipeg ICE player will be heading to the World Juniors. That player is captain Carson Lambos.
Carson Lambos
Carson was not invited to the summer camp this year, yet he made this selection camp. He has played very well this year, registering 3 goals and 21 points in 23 games this year. He was also named captain of the team this year after serving as an assistant captain for the last two years. I can only assume that he will be in contention for having a letter on his sweater come Christmas time.
I think the news is not that Carson Lambos is on the team, given just how talented he is. It is who is not on the list of players that are going to the selection camp this December. If you have not seen the list of players, here it is:
Goaltenders
Tyler Brennan
Benjamin Gaudreau
Thomas Milic
William Rousseau
Defence
Nolan Allan
Ethan Del Mastro
Tyson Hinds
Kevin Korchinski
Carson Lambos
Jack Matier
Evan Nause
Ethan Samson
Olen Zellweger
Forwards
Caedan Bankier
Owen Beck
Connor Bedard
Zachary Bolduc
Colton Dach
Zach Dean
Jordan Dumais
Adam Fantilli
Nathan Gaucher
Ryan Greene
Riley Kidney
Zack Ostapchuk
Brennan Othmann
Joshua Roy
Reid Schaefer
Logan Stankoven
The Big Two Names
The big obvious names are Conor Geekie and Matthew Savoie. They have both been having decent seasons, but they have not even been the best players on their teams. Currently, they are ranked 4th and 6th on the team when ranked by points. So, do they deserve to beat out someone who is having a better season? I think not; the World Juniors tournament is about taking the team that will be the best for the three weeks that they play. Yes, they are great players, but they need to be performing at their full potential to be able to make it to the Team Canada squad.
Conor Geekie
To start, Conor Geekie is an amazing player. He has started his season with 15 goals and 15 assists for 30 points in 25 games. On paper, that just looks like an amazing start to the season, but it is about where he ranks in the league in points. Nay, where he ranks on his team. On his team, he ranks fourth, and in the WHL, he ranks 26th.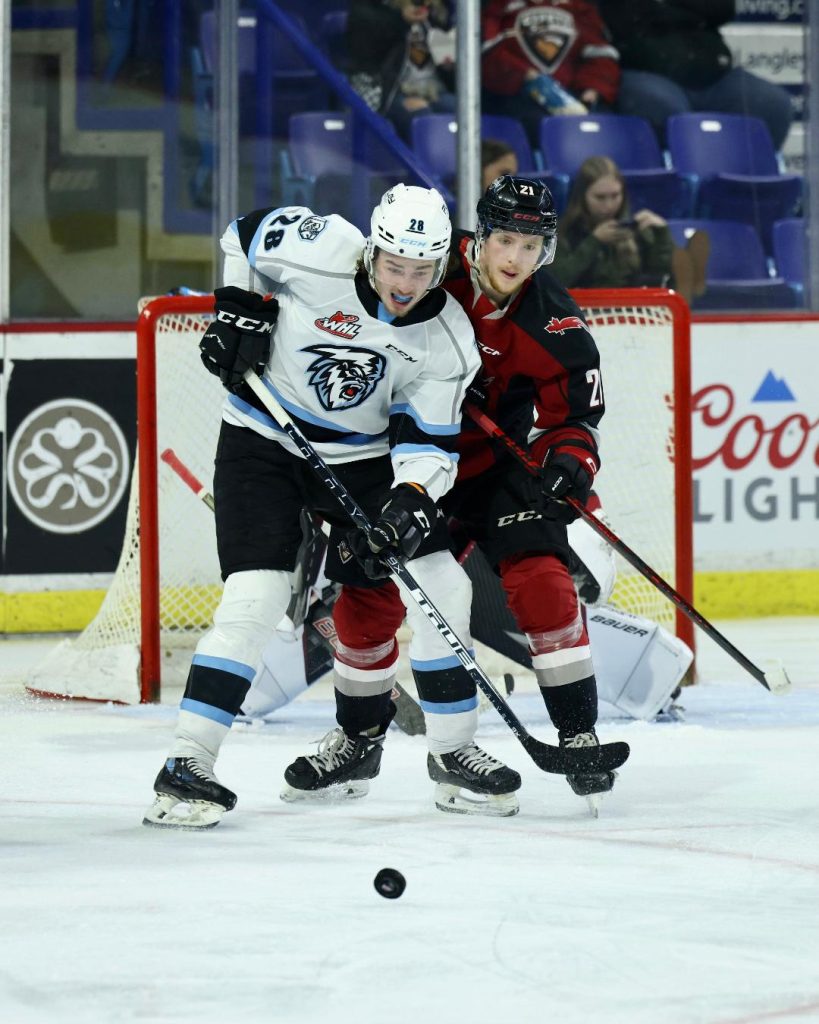 If you compare him to Jordan Dumais of the Halifax Moosehead, Geekie has 24 fewer points than him. 24 points is an insane difference between two guys that are supposed to be junior superstars. I respect Team Canada's decision to leave him behind.
Matthew Savoie
Matthew Savoie has been just as good as Geekie this year. He has 12 goals and 17 assists for 29 points in 23 games. Again, amazing start to a season. Who are you going to take out to put him in, though? There are 11 of 16 forwards that have equal or more points than Savoie. They have plenty of skill in the line-up. If Canada does not win the gold medal, it would be a major upset, even without Savoie in the lineup.
The Goaltending Aspect
Mason Beaupit was named to the summer selection camp for Team Canada. Beaupit has not had the greatest season to this point, so it does make sense why he was not named to the final selection squad. He did not win a game in Spokane through eight games. Now, in Winnipeg, he has won three games and lost two, with a .873 save percentage. Mason has to have time to be able to adjust to new surroundings, and it is hard for anyone to do that. I don't blame Canada for passing on him; I would not be surprised, though, if later on in the year, it looks like a bad move. If Canada wins gold, then leaving Mason behind won't look bad at all.
The Biggest Snub
The biggest snub of all is, by far is, Zach Benson. He has been unbelievable this year. He has 15 goals and 23 assists for 38 points in 26 games. Benson is electric when he hits the ice. It is rare that he does not have an effect on the game he is playing in. He also tied for the league lead in game-winning goals with 6 this season already. He is Mr. Clutch for the Ice. You would only have to assume he would bring those same elements to the World Juniors.
Team Canada has always been highly talented and full of NHL first-round picks. The Winnipeg Ice are one of the best teams in the CHL, and only taking one player from said team seems like a loss. We will see if Canada will succeed without them or if the Ice snubs will be a blatant mistake.