On Wednesday, Everett Silvertips' General Manager and Head Coach, Dennis Williams, was named the head coach of Hockey Canada's 2023 IIHF World Junior Championship team.
This isn't Williams's first rodeo coaching with Hockey Canada — he won a gold medal at the 2022 World Junior Championship as an assistant coach in August. Prior to that, he also won a silver medal at the Hlinka Gretzky Cup in 2019 as an assistant coach for Hockey Canada's U18 team and served as head coach of Canada Black at the 2018 U-17 World Hockey Challenge.
According to Hockey Canada's official release, Williams is joined by assistant coaches Stéphane Julien (Sherbrooke, QMJHL), Brent Kiso (Lethbridge, WHL), and Alan Letang (Sarnia, OHL), as well as goaltending consultant Kelly Guard (Prince Albert, WHL) and video coach James Emery.
"We are thrilled to welcome back Dennis and [James Ellery] following a gold medal at the 2022 World Juniors to help bring momentum and consistency from our success in the summer.," said Alan Millar, director of player personnel.
Williams recently earned his 200th career victory behind the bench of the Silvertips on Oct. 12. Since taking over in 2017-18, he is the winningest coach in the Western Hockey League. He has won Western Conference Coach of the Year twice (2017-18, 2019-20) and won U.S. Division Coach of the Year once (2021-22). In his time with Everett, the team has won four U.S. Division titles, three Western Conference regular season titles, and one Western Conference championship (2017-18).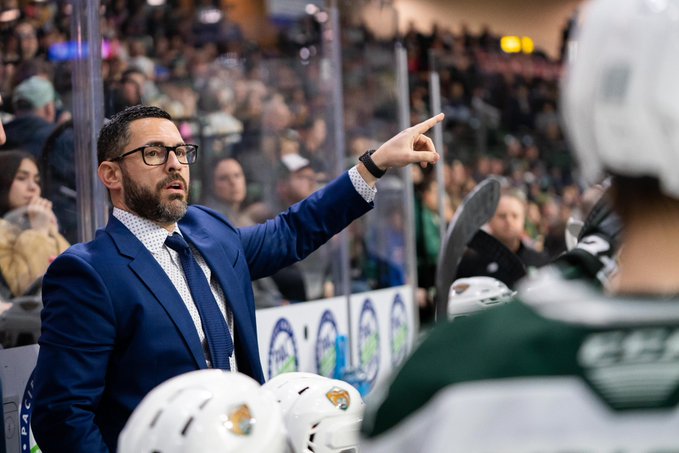 The coaching staff was selected by Alan Millar, returning U20 lead for the Program of Excellence management group James Boyd (Ottawa, OHL), and senior vice-president of hockey operations Scott Salmond.
"The coaching and support staff for Canada's National Junior Team is a well-rounded, experienced group that have been integral to the recent success of Hockey Canada's national teams. We know these individuals will play a major role in the success of our team at the World Juniors," said Salmond.
The 2023 IIHF World Junior Championship will take place from December 26, 2022, to January 5, 2023, in Halifax, Moncton, with selection camp running from December 9-12.