The Winnipeg ICE need one more win, and they are off to play the winner of Saskatoon and Red Deer. Moose Jaw has played very well in this series at home, so this will not be an easy task for this ICE team.
The ICE have been outscored ten to seven in Moose Jaw in two games so far. If Moose Jaw wants to keep their season going, they have to get the offence going again, as they have only recorded four goals in the last two games.
Game 5: ICE 5 – Warriors 2
If you left the arena after the first period, you would be surprised that the ICE won. The Warriors came out flying in the opening frame as Jagger Firkus and Brayden Yager scored to Moose Jaw up 2-0 after the first. Not sure what was said after the first by coach James Patrick but it worked. The ICE would go on to score five straight goals, with two in the second and three in the third. The ICE would end up outshooting the Warriors 39 to 28. The Winnipeg crowd was treated to the second comeback by a Winnipeg team that day; the difference was the ICE finished it off.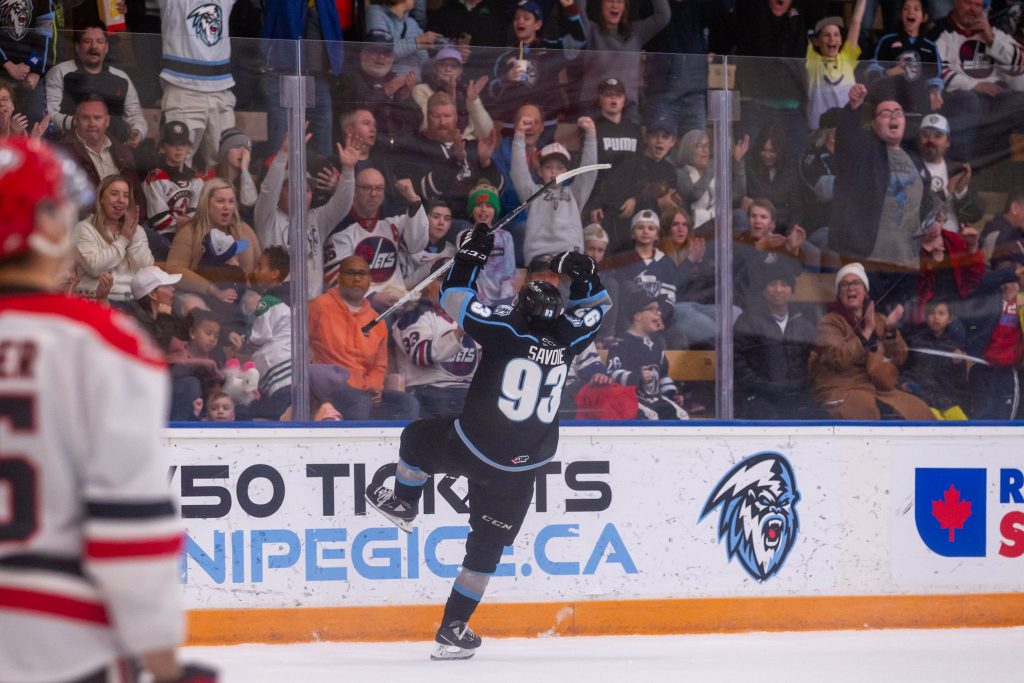 The biggest story has been the lack of goaltending between Daniel Hauser and Connor Ungar in this series. If this continues, we may be in store for a high-scoring Game 6. It has come as a surprise as these two goaltenders were top 10 in the league this year. Game 4 showed what the goaltending battle could have been in this series, as that was a tightly-fought game. In Game 6, you should expect both Hauser and Ungar to come out hungry for the win, as both their teams need it, just for different reasons.