The Winnipeg ICE decided they did not want to play a Game 7 back at home in a way that sent a statement. They will play the winner of the Saskatoon Blades and Red Deer Rebels. If this game proved anything, it is that the ICE means business, and it is championship or bust for this year's ICE team.
Game 6: ICE 8 – Warriors 2
Yes, you read that right, 8-2 final for the ICE. They came out in the first and scored two goals, one by Zack Ostapchuk and one by Vladislav Shilo. Heading into the second, it looked like a close game until a beast woke up. The ICE ended up scoring six goals in the second and ended the period up 8-1. Jagger Firkus would add another for the Warriors, but it did not have an effect on the game.
The ICE came out and flexed the muscle we had watched all season long. The goaltending battle heading into the series, as we expected, just never happened, and it was all about who outscored the other. The best thing that came out of this series was the 50 goals between six games. That is a lot of offence.
Series Wrap Up
This series was entertaining, a roller coaster, and nail-biting. From the fact that the Warriors had a lead in the series at one point to the Warriors' blowout win in Game 3, Moose Jaw was in this series. Winnipeg was dominated in this series until they found their identity again. The Warriors should hold their heads high, as I am sure at one point people thought the ICE might be done. Moose Jaw will be back next year, and I expect them to be in the playoffs again.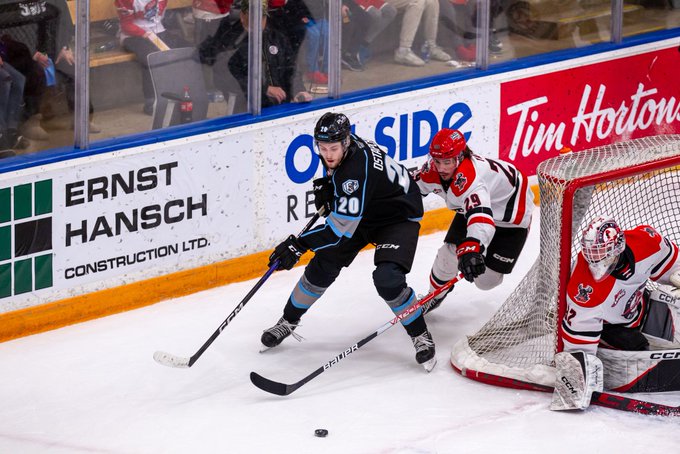 With the ICE finding out who they play soon, they will not have much time off as this series went longer than their last. If the ICE are wanting to make it to the WHL Finals, they must not take their foot off the gas and not take any opponent lightly, as their biggest test will be ahead.