One of the leaders for Team Czechia at this year's World U17 Hockey Challenge has been Adam Jecho. He has been one of Czechia's offensive leaders all tournament and continues to make a difference every time he steps on the ice. A 2024 NHL Draft prospect, do not be surprised if you hear his name more and more over the next 18 months.
Jecho is one of five Czech players who isn't playing in Czechia this season. He currently plays over in Finland with Tappara's U18 team. With 15 points in his first 16 games, he is proving that the move was the right call.
"It is a great thing for me," said Jecho. "The competition is really high. It is my third year there, and I feel like I am becoming like family with my team in Finland. It feels great and better every day. It's probably the best decision I have ever made."
While he has enjoyed his time in Finland, nothing compares to putting on the Czechia jersey.
"It's probably the biggest honour for me because when you represent your country, it's not only about yourself. Like I said, you are representing your country, and you have to leave everything out there."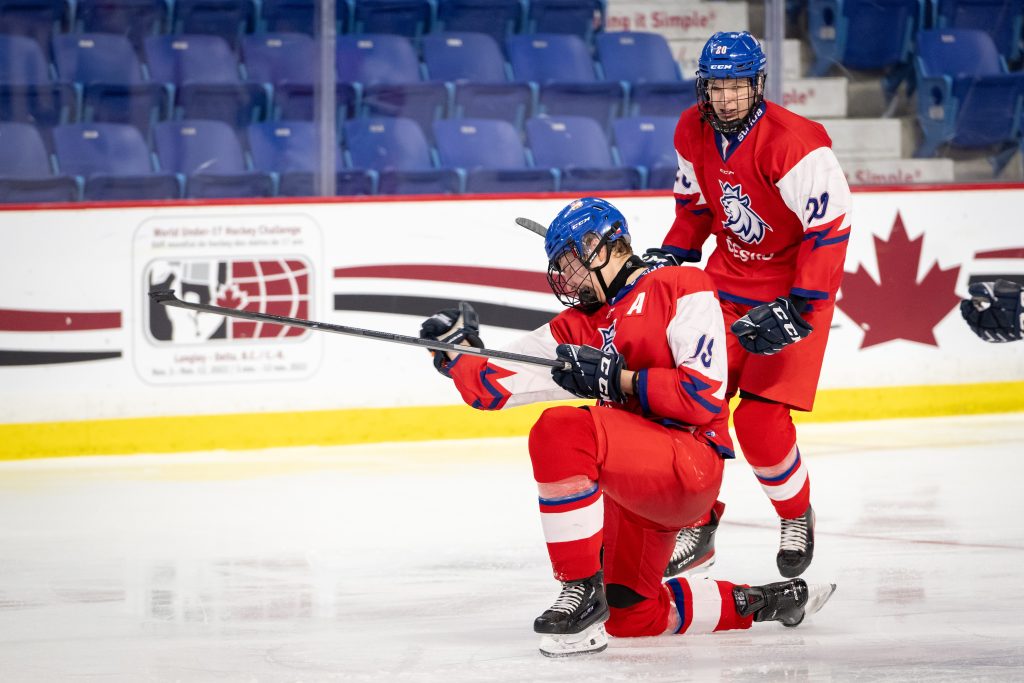 While Jecho has scored big goals in his career, he admits that scoring for Team Czechia is a moment he will never forget.
"Probably one of the biggest moments and best goals for a hockey player. It is a great moment not just for you but also for the team."
At 6'3″, 187 pounds, Jecho is a big kid who uses his size to his advantage, just like his favourite player has done for the past 18 years in the NHL.
"I am a huge fan of the Pittsburgh Penguins, so Sidney Crosby is probably my idol. I think, though, I am more like a Tage Thompson from the Buffalo Sabres."
Jecho's skill is apparent every time he steps on the ice. He is a big body who can beat the opposition with his shot or thread a pass through a crowded crease to find a wide-open teammate. There is no doubt he is a special prospect that could hear his name called early at the 2024 NHL Entry Draft.