*This was originally posted December 29, 2021*
So the conclusion of 2021 is upon us.
It was year two of COVID-19 and thankfully many of us are double vaccinated and just waiting (or already have it) for booster shots against the Omicron variant. It was quite the year for Vancouver and the Province of British Columbia. COVID, the ongoing opioid crisis, a major heatwave, wildfires that destroyed small towns, a big storm that causes massive floods and highway closures, a rare tornado at UBC, and now snow and freezing cold temperatures. Cue We Didn't Start the Fire.
Lots of stuff happened in 2021 and plenty of things happened in the sports world. The Euro Soccer tournament and Tokyo Olympics happened after being postponed. Tampa Bay earned the title "Champa Bay" as the Lightning won back-to-back Stanley Cups and the Tampa Bay Buccaneers won the Super Bowl in their first year under Tom Brady. The Milwaukee Bucks won the NBA Championship for the first time in 50 years and Chelsea won their second Champions League title in Porto. That was the best sporting moment in 2021 because I'm totally not biased at all.
It was quite the year for the Vancouver Canucks. There was a lot of losing hockey, a COVID outbreak, a blockbuster trade in the summer, buyouts, a much-needed regime change, and now a six-game win streak has stopped thanks to COVID wreaking havoc on the NHL again.
The Vancouver Whitecaps had an up and down year as they started the season down in Utah, kept losing, fired Marc Dos Santos, made Vanni Sartini the interim coach, and made the playoffs for the first time since 2017.
The BC Lions and the rest of the CFL were back in action after the 2020 season was cancelled. They, unfortunately, went 5-9 in a shortened season.
So this week's Avid Thoughts is going to look back at 2021 by looking at the best and worst of the sports world, sports Twitter, and other random moments.
Best Canucks Moment
Let's start with the obvious. It's the firings of Jim Benning, John Weisbrod, Travis Green and Nolan Baumgartner ushering in a new era of Canucks hockey.
Now, this doesn't mean we should celebrate these people losing their jobs. Nobody wants to lose their job. But these four are earning big money and will find jobs in hockey sooner or later.
The good thing about this was the much-needed change in the organization after almost eight years of futility. Was it too late? Yeah.
However, a new era brings hope to Canucks fans. The team hasn't lost a game since the changes and Bruce Boudreau has made the team fun to watch again. Under Green, it looked like the Canucks just checked out.
With Jim Rutherford now President of Hockey Operations and Interim General Manager, it will be intriguing to see who the next GM will be, what the (hopefully there will be one) plan will be, and what kind of moves Benning's successor will make.
The new era started with a jersey on the ice.
Worst Canucks moment
There are lots to choose from here. The Tyler Toffoli revenge tour, the constant losing, the Tucker Poolman signing, and more.
But let's go with the COVID outbreak and the lack of communication from the organization.
Over 20 players and staff tested positive and the Canucks didn't play a single game for weeks.
The players were apparently upset by the lack of communication from management according to Elliotte Friedman on an episode of (what was then called) 31 Thoughts: The podcast back in April. It was even worse when the Canucks decided to hold practice after a player tested positive.
JT Miller spoke out about how it wasn't safe it was to play and Bo Horvat didn't talk about management in his press conference.
This time, with the virus in the organization, Rutherford has said he has spoken to the players testing positive and has already spoken to the media three times in his first week in Vancouver.
Best Canucks Twitter moment
Again. lots to choose from as Canucks Twitter is a cesspool of memes and endless beef.
We are going to go with the Fire Benning banner that was flown thanks to a GoFundMe setup. Like anything on Canucks Twitter, the banner caused division. Some thought the banner was needed for change while others thought it was too far.
Apparently, there was a GoFundMe counter set up to raise money for CanucksForKids. The banner ended up flying over Metro Vancouver and it did get a lot of attention.
This goes to show how passionate Vancouver is about their hockey team and how powerful Canucks Twitter is.
Biggest WTF moments
Here are two that come to mind for me but there are plenty of WTF sports moments you can name in 2021 but this article would be really long if I went over them.
First, let's start with the creation of the European Super League. Late in April, it was announced that a new soccer league was going to be formed and it consisted of 12 teams.
They were Chelsea, Arsenal, Tottenham Hotspur, Liverpool, Manchester City, Manchester United, Barcelona, Real Madrid, Atletico Madrid, Juventus, Inter Milan, and AC Milan.
The twelve clubs were then banned from their domestic leagues and European tournaments and FIFA attempted to ban any Super League player from international tournaments. The league would have no relegation and they would play each other multiple times. This was orchestrated by Real Madrid president Florentino Perez and each founding club's owner.
Fans were not happy. Protests were held outside stadiums, #NotoSuperLeague was trending worldwide on Twitter, fans made rant videos and even politicians such as Boris Johnson opposed the Super League. James Corden even voiced his displeasure on his show.
Fortunately, the fans' protests worked and the Super League fell apart. It was a terrible idea that would kill football.
The Montreal Canadiens drafted Logan Mailloux with their first-round pick. This was a huge problem. Mailloux was charged in Sweden for sharing a photo of a young woman that was taken while they were doing a sexual act without consent. Mailloux even went out and said he did not want to be drafted but the Canadiens drafted him anyway.
This was just an asinine move and showed how poor hockey culture is. It's hard to grow the game to new audiences with situations like this. Oh, and the Chicago Blackhawks sexual assault scandal was starting to take place around this time. Kyle Beach was strong and brave to reveal himself as John Doe and he still deserves justice by the way. Also, it makes no sense to cancel the Women's Under 18s due to safety reasons. yet still have the World Juniors at the same time Mailloux renounced himself from the draft and the Habs still picked him? Good lord.
Worst fans of the year
To be honest, every time there is a major international tournament, they could claim this title but they showed their worst in 2021.
England made the final for Euro 2020 and they even got to play at home under the arch at the iconic Wembley Stadium. They lost to Italy on penalties after scoring very early in the game.
Throughout the tournament, England fans showed why everyone was cheering against them.
They were booing the opposing teams' anthems, making huge messes in London with beer bottles all over the place, causing fights, making fun of a crying German girl on Twitter, and making constant racist comments on social media. They were also breaking into Wembley without tickets and attacked Italian fans.
Jadon Sancho, Marcus Rashford, and Bukayo Saka missed their penalties and they received the worst of the abuse. There were banana and monkey emojis on their social media accounts and Rashford had a mural of him in Manchester vandalized.
These three men are guys who support charities and are great examples to young footballers and they didn't deserve this
Canadian Sports moment of the year
Canada finally winning gold in Olympic Women's Soccer was great. Christine Sinclair finally has gold and so does Canada.
After Bronze in London (after awful reffing against the US in the semi-finals.) and in Rio, Canada's golden glory came when Julia Grosso's penalty beat the Swedish goalkeeper.
Stephanie Labbe was smiling and not fazed by the pressure during the shootout. If it were me in net, I would literally be throwing up.
Canada has a great squad with the likes of Jordan Huitema, Jessie Fleming, and Ashley Lawrence and this win has hopefully inspired the next generation of female soccer players.
Worst Twitter Trend of the year
If you are on Twitter, you might have seen these. I don't know why this is a thing but people often make up things their kids say.
For example: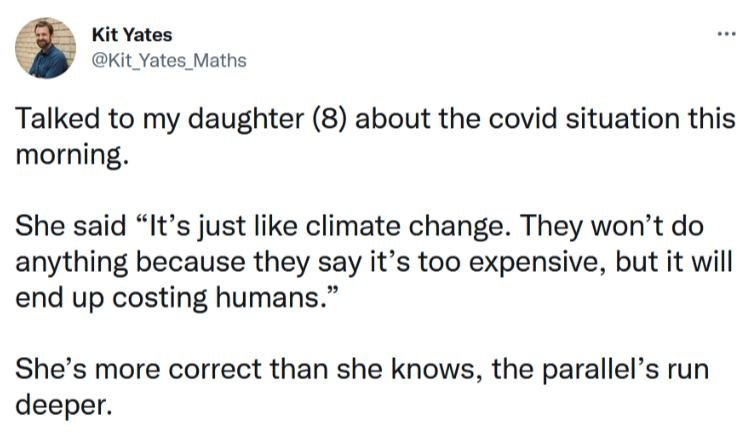 I never got this and it's not even funny.
Here is one that's funnier: I was watching Arsenal lose to Villareal and my three-year-old son was with me and he said "London is Blue." Tears in my eyes.
See? That's funnier. Or maybe it isn't.
Turnaround of the year
Chelsea fired Frank Lampard in January of 2021 and was ninth in the Premier League. It was tough for me to see Chelsea's greatest player be a victim to Roman Abramovich's ruthless ways but it had to be done.
Thomas Tuchel came in and turned the team around. They were more organized defensively, the midfield looked better, they were creating more scoring chances and adapted to their opponent's tactics.
Chelsea managed to squeak into the top four, get a birth in the FA Cup Final and most importantly win the Champions League against the favourited Manchester City with a 1-0 win in Porto. Tuchel and Thiago Silva lost the final with Paris Saint-Germain a year earlier.
Many people including myself doubted that Tuchel could adapt to the Premier League but he did and Chelsea won plenty of games since late January and brought Ol' Big Ears back to London for the first time since 2012.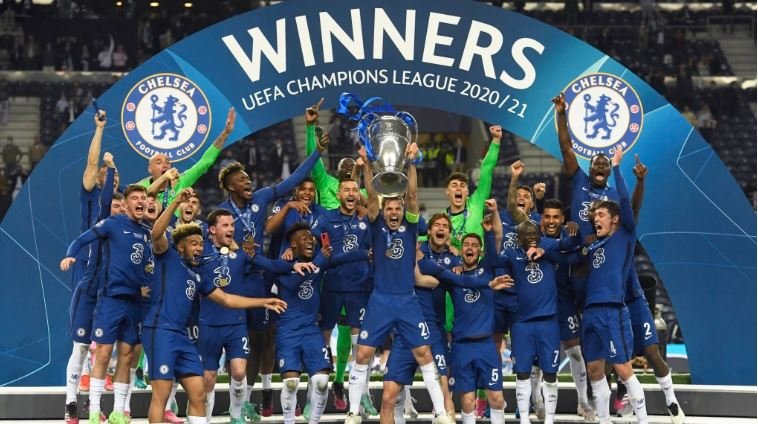 Sports teams that should be sent to the Shadow Realm in 2022
These are teams that have been so frustrating (from a neutral POV) that they deserve to be sent to the Shadow Realm in 2022. The Shadow Realm is a dark dimension in the Yu-Gi-O anime that is basically hell.
The Toronto Maple Leafs still can't get past the first round. They have the talent but still can't. This time, they blew a 3-1 series lead to the Canadiens and it was even documented by Amazon. Sure, as a Canucks fan it's hilarious to see this but as a neutral, it's frustrating to see a talented team lose in the first round constantly.
The Arizona Coyotes might not call Glendale home next season. (Guess that's what happens when you don't pay rent.) They do have a lot of picks and are in the midst of a rebuild but the arena issues, toxic workplace and financial woes, and drafting Mitchell Miller make them deserving of the Shadow Realm. Gary Bettman wants to keep them there but at this point, I'm leaning towards them moving to Houston or better yet, the Shadow Realm.
The Seattle Seahawks did win the NFC West but lost a home playoff game in over a decade to the LA Rams in January. This season looks like it will be the end of the Russell Wilson and Pete Carroll era They keep losing games they should win, the playcalling is bad, the defense has a hard time making key stops at times and Wilson doesn't look the same.
Literally, everything is wrong with this time. Time for a rebuild. Oh yeah, they don't have their first-round pick this year as it was traded to the New York Jets for Jamal Adams. Darn.
There are probably others like Manchester United, the Houston Texans, the Philadelphia 76ers, and the New York Mets.
Happy New Year from all of us at Area 51
I originally intended to have more sections but this article would have been at least ten pages long so I'll close this out with a New Year's message.
2021 was a tough year but 2022 is coming and there is hope. The Area 51 Sports Network was founded thanks to Sean Warren and now it has expanded into a growing empire of sports coverage around the Pacific Northwest. We hope 2022 is a big year for us and we hope it is for you too. (Whatever that may be.)
Happy New Year everyone! Thank you for supporting us this year and we hope you continue to do so in 2022.
The next Avid Thoughts column will be out next year.