After the departure of Keith McCambridge for the Vancouver Giants organization this summer, the search was on for a new associate coach. Their search led them to Nelson, B.C. native Adam Maglio, who had spent the last three seasons with the Spokane Chiefs as both an associate coach and, most recently, a head coach. A coach who has had a lot of success in British Columbia coaching the Prince George Spruce Kings of the BCHL, he is ready to help the Giants capture their first B.C. Division Championship since the 2018/19 season.
Coming into this season, Maglio will look to lean on his experience from his time with Spokane to help the Giants have success.
"It was a great experience overall." Said Maglio, "I learned a lot about the league coming in as an associate with Manny Viveiros, and it was a great experience working with a real good coach and a real good person, working in a competitive division in the US. I also learned a lot about coaching through COVID. Taking over as a head coach during the pandemic was unique for sure. It taught me a lot personally. I think it teaches your organization and team a lot. Overall, I enjoyed my time there."
During the Labour Day weekend, Maglio was able to coach his first ever Vancouver Giants training camp. He enjoyed the competition and getting to know the players he will be coaching this coming season.
"It was good to meet returning veteran players and our prospects. I thought the camp was very competitive overall. I also got to meet our scouting staff and the rest of the organization through camp. It was a good experience. I thought the veterans showed up in good shape. They were good leaders during the camp, and we have an exciting group of prospects coming up."
Maglio already has a connection to this team in Giants captain Zack Ostapchuk. The two met back in the summer of 2019 at Team Canada's U17 development camp. That year, Maglio was invited as part of the coaching staff.
"He is a very good hockey player. I had Ostapchuk when I coached with U17 Hockey Canada a few years ago, so I kinda knew how good he was. Just seeing him today and how he has developed and grown, he is going to be a huge part of this team this year."
In order for the Giants to have success, Maglio needs to have a strong partnership with head coach Michael Dyck. This past training camp was the perfect place for them to work on their chemistry.
"I met Michael during the pandemic through some development skates. I really got to know him through the interview process before he left for the World Juniors. Obviously, a really good coach, and I am really excited to get to work with him this season."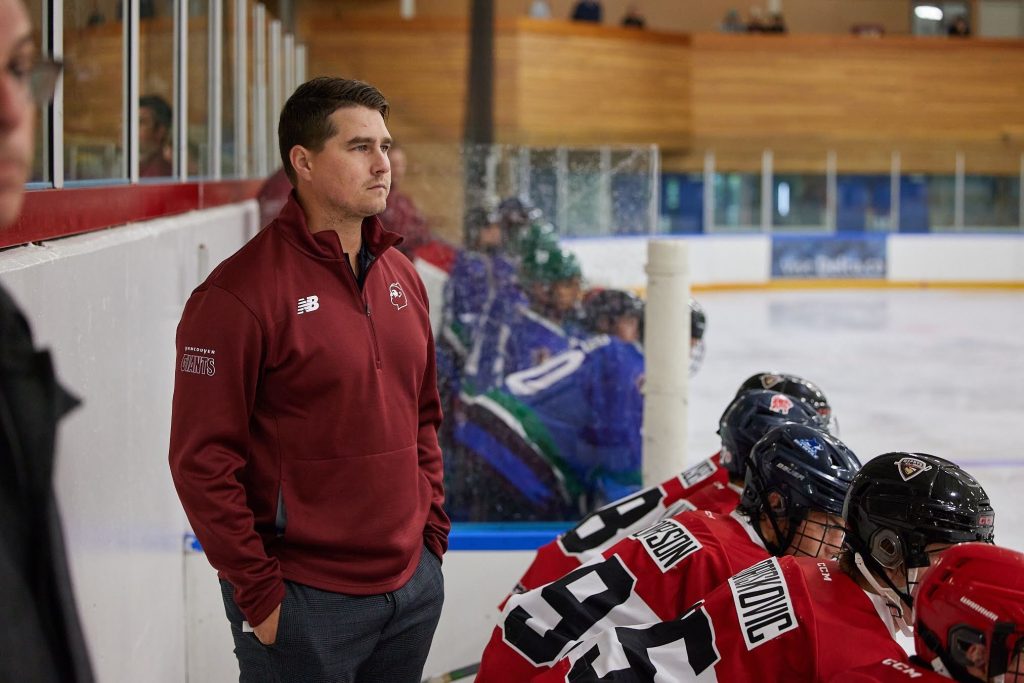 There are a lot of things Maglio is looking forward to both on and off the ice. Whether it be getting out of a pandemic and back to normal to having on-ice success, he is excited about the 2022-23 season.
"Getting knock on the wood and out of a pandemic. Also, getting back to a normal schedule. I'm from B.C., so I am excited to be back in the B.C. Division. I have a lot of friends and family throughout B.C., so for me, it's a bit of both. Getting back to playing a normal season and also being surrounded by people close to me."
Maglio will not have to wait long to get behind the bench in game action as the Giants kick off their 2022/23 preseason Friday, September 9th, versus Prince George. He, like the rest of the Vancouver Giants, will be hoping for another exciting season. Puck drop for the season opener is scheduled for September 23rd as the Giants take on the defending Western Conference Champions, the Seattle Thunderbirds, at the LEC.