Preseason hockey is right around the corner in Alberta's capital, as the Edmonton Oil Kings hosted their annual Bob McGill Cup. This year's game featured a largely prospect-based roster between Team Red and Team White.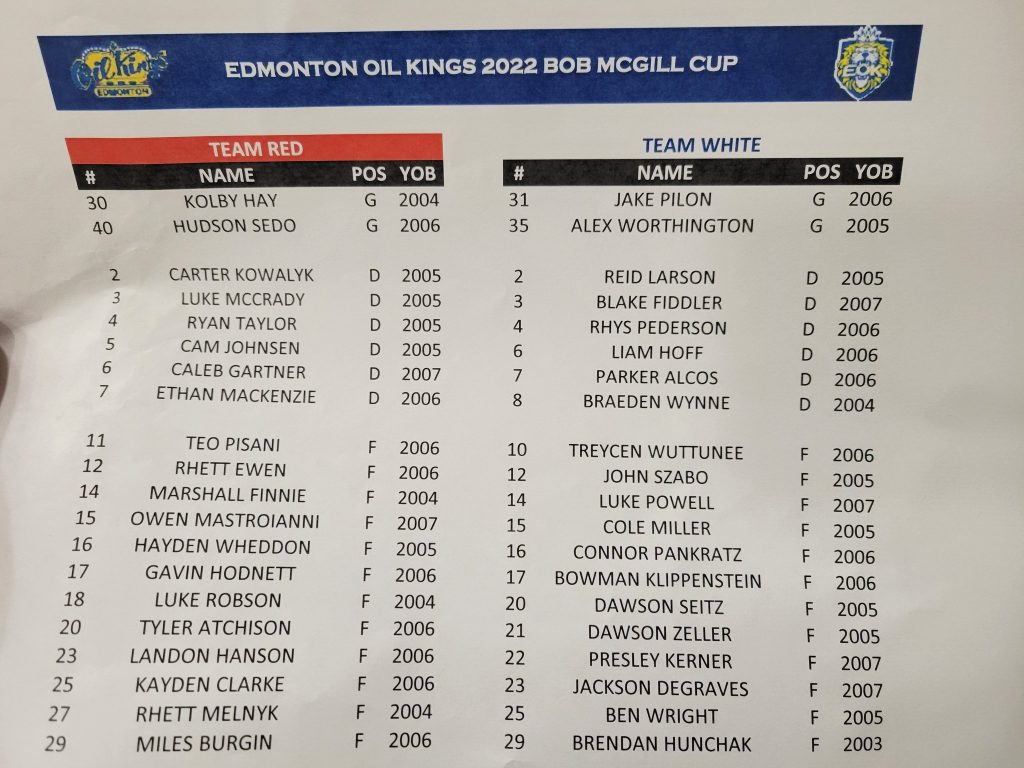 While the score was quite lopsided, as Team Red took a final score of 10-3, there were plenty of players on both sides who stood out.
Standouts
Teo Pisani
Pisani is an interesting case. Most may remember NHL player Fernando Pisani; you guessed it, that's his son. The 15-year-old forward is a late 2006 birth year (October 12th), so he won't be draft eligible until 2025. That said, the St. Albert Raiders AAA product posted a 12-15-27 score line in 37 games with the Raiders U18 program as well as 5-5-10 in seven playoff games. While I didn't see much defensively, he has some very solid offensive tools: quick on rebounds, nose for the net, very quick/agile, and a decent shot. His only real knock at the moment would be his passing, as most got caught in the lanes and were closed off quickly. Overall, there's still some polishing to do, but an exciting prospect nonetheless.

(Also, as a 15-year-old, already has a commitment to the University of Nebraska-Omaha for the 2025-26 season. He will be a player to watch.)
Cam Johnsen
Entering his draft season, Cam Johnsen looks to make an impact on the Oil Kings blueline. Hailing from Victoria, British Columbia, the defenceman posted 10 points in 24 games for the South Island Royals U18 AAA program. He also made one appearance with the Cowichan Valley Capitals (BCHL). At first, I didn't know what to make of his game. There were a few bobbled pucks and missed passes, but he slowly started to warm up. A heads-up player once he got going, his gap control was well managed, and he was able to hang onto pucks along the boards very well. Offensively, nothing "wowed" me, but his shot features a quick and accurate release.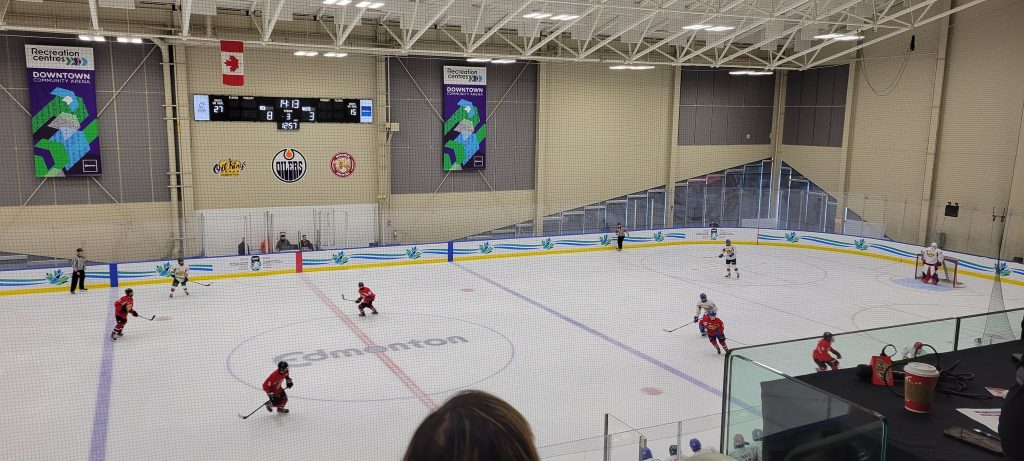 Rhett Melnyk
While he's not putting up over two points per game like he did with the Fort Saskatchewan Rangers U15 program, Rhett Melnyk is a solid player. Acquired from the Tri-City Americans in a deal that sent forward Jalen Luypen the other way, he posted eight goals and 16 assists in 67 games for his former team last season. The 2004-born forward possesses some good playmaking ability, slipping pucks through places they probably shouldn't be. He also has a very strong release on his outside leg, seemingly giving the puck eyes and putting it where he wants to. Since this is a more prospect-laden showcase, there may be questions on whether he can continue this against older competition, but the signs are definitely there.
Honourable Mentions
Gavin Hodnett
Hodnett enters his second season with the Oil Kings, having played five games as an affiliate this past season and posting 17 goals and 42 assists in 35 games with the Rink Hockey Academy Winnipeg U18 squad. He boasts a good shot, as well as displaying some solid hand-eye coordination, but he lacks a little bit in vision. Hodnett appears to be more of a project, should he make the team, but he does show some promise.
Jackson DeGraves
The last entry on this list, DeGraves stands in at five foot six and just 121 pounds. In 30 games last season, he didn't let his size bother him as he went on to score 16 goals and add 25 assists with the Delta Academy U15 program. In this showcase, it was more of the same as he got into battles on the boards and did a very good job at holding the zone.
General Manager Kirt Hill has some decisions to make, as the preseason opens on September 9th in Edmonton when the Oil Kings take on the Saskatoon Blades.