Since coming over from the Calgary Hitman in early November, Evan Toth has helped stabilize the Vancouver Giants defence. The former sixth round Bantam Draft pick back in 2017 has been a staple on the penalty kill, and has developed a strong partnership with Alex Cotton. A player who isn't afraid to fire the puck on net, he was rewarded with his second goal of the season Saturday Night versus the Kelowna Rockets.
Ever since the Giants traded away Tanner Brown on January 17th, Toth has taken his game to the next level, especially in the offensive end. He has 11 shots in those four games, and as mentioned, notched his second goal as a Giant on Saturday night. He is generating chances which is something the Giants defence has struggled with in recent games, which should lead to more assists and hopefully, more goals.
Toth is also a key part of the Giants penalty kill which has gone 14/16 in it's last four games. From his physical game to his willingness to block shots, he has been a star in his own zone, especially when on the penalty kill. His recent strong play is helping the Giants' road penalty kill, but there is still a long way to go as they are ranked 19th in the league.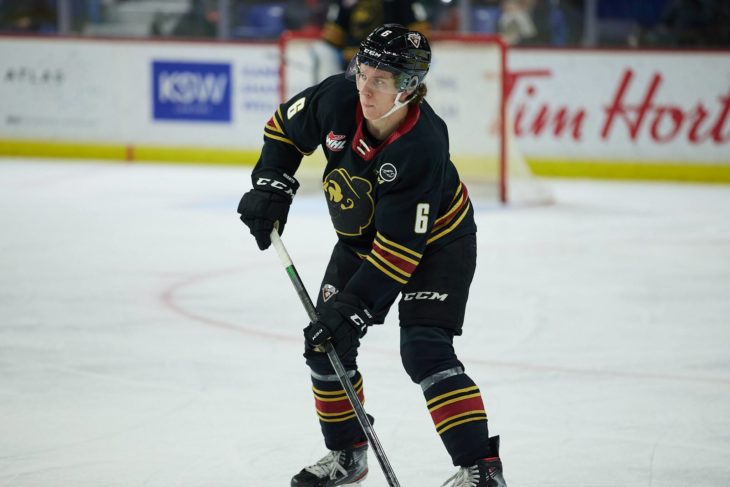 Having a strong final stretch for Toth is important because he is headed towards his over-age season. The Giants currently have nine roster players in the 2002 group and will have to pick three to continue on as over-agers. He has definitely played himself into the discussion and would be a no-brainer if his form continues the rest of the season.
Although he may not be a point producer, Toth is a key member of this team. Every team needs that fearless defenceman who isn't afraid to lay their body on the line, and the Winnipeg native is showing he can be that guy for the Giants. If Vancouver does have it's eyes on the playoffs, Toth will play a major role over these next few months, and should finish out the season as one of Vancouver's most important players.