It's no secret that the Edmonton Oil Kings season has been… less than ideal so far. With just a 2-16-1 record, this season has become one of building and development for the future. General Manager Kirt Hill has had to make some tough decisions over the last five months, including trading the rights to Luke Prokop to the Seattle Thunderbirds, where he returned to the Emerald City from the Norfolk Admirals (ECHL). However, there have still been some solid attempts to restock the cupboards over the next few years with the limited stock they have left.
Gavin Hodnett
Arguably the "star" rookie on this team, Hodnett has found himself a place to stay in the WHL. He has just five assists on the season, but his low production does not speak to his ability. Hodnett's game has been described as "consisting of puck positioning, control, and high-end vision." Despite being listed on the third line many nights, he's far and away been the driving force on whatever line he's on (more often than not, with Luca Hauf and Marshall Finnie).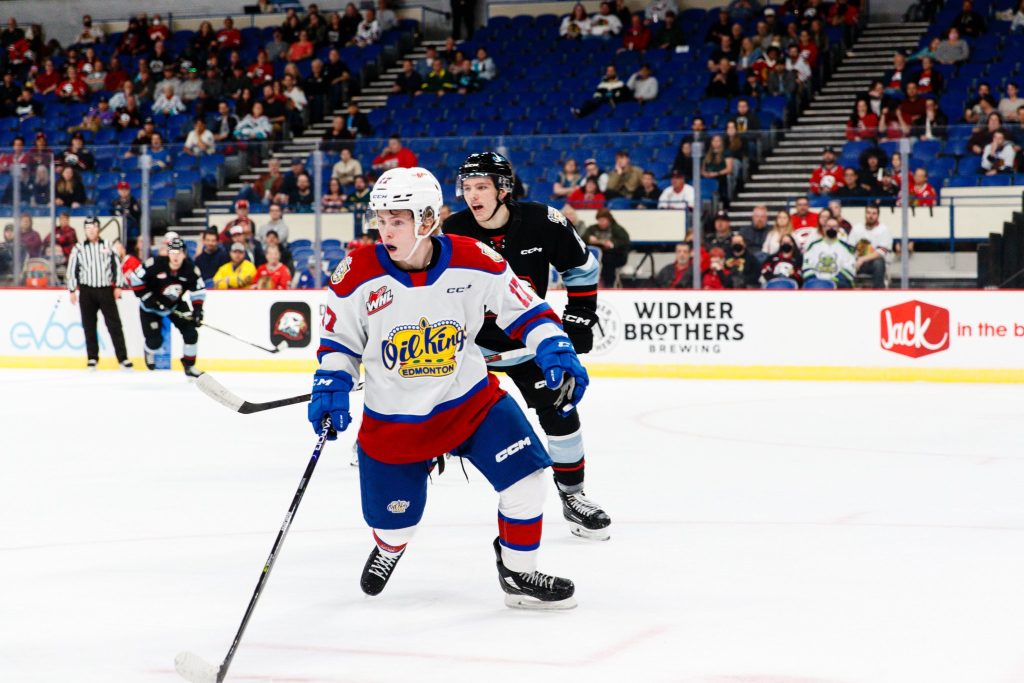 Along with his vision and playmaking ability, he has shown flashes of speed to add to an already impressive skillset. Gavin has taken a step back from the Oil Kings to compete at the World U17 championships in Langley, British Columbia, where he collected six points (three goals, three assists) in six games. His return to the Edmonton lineup will be much appreciated, and the experience for him going through his draft minus one year will be invaluable.
Vojtech Port
A first-round pick of the Red Deer Rebels in the 2022 CHL Import Draft, Port was claimed off waivers on October 1st after just two games with the Rebels. So far, even with just four points on the season, Port has shown some real offensive skill. The Czech defenceman is not afraid to start a rush himself and even goes so far as to make his own opportunities through the neutral zone with some soft hands and smooth skating.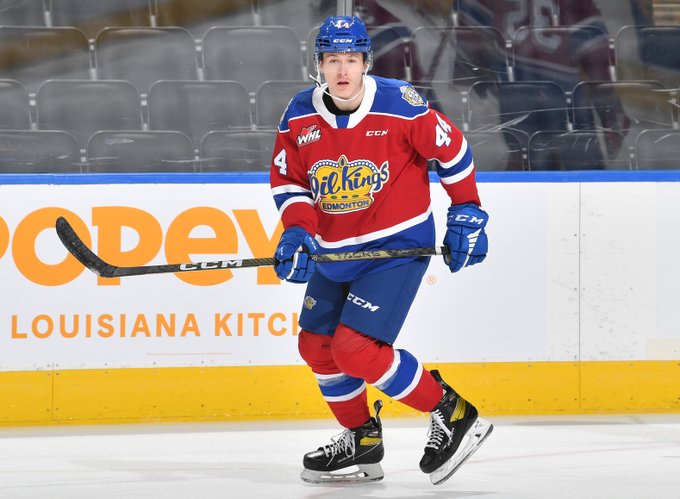 Port has established himself as one of the offensive defensemen on this club, often seeing time with Carter Kowalyk. The dynamic between the two opens a path for Port to either round out his game, should he so choose, or hone his offensive capabilities and continue to develop as a dangerous threat from the point.
Ethan Mackenzie
One of several 2006-born defencemen heading into the season in Edmonton, Mackenzie has begun to solidify himself in the lineup quickly. Whether that be out of necessity or out of sheer development, Ethan has made a name for himself. While not getting top pairing minutes, Mackenzie holds down the bottom pair, often with Graydon Gotaas (after Gotaas' return from injury).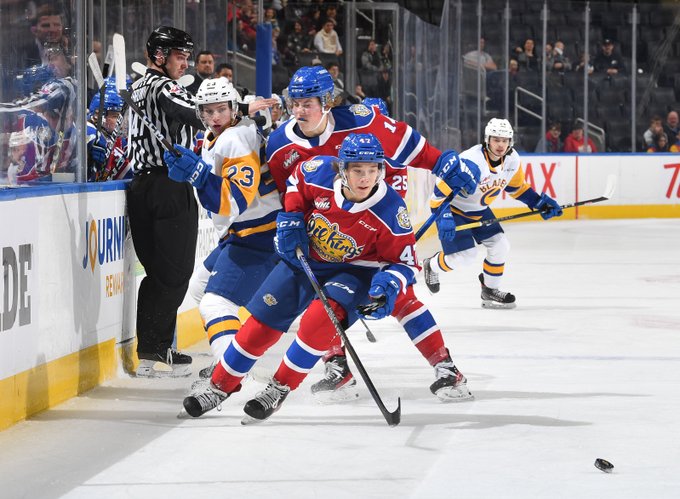 He may not possess as much attacking talent as the aforementioned Port, still shows off his hands from time to time, but appears to be a solid two-way option and will make whatever play necessary to advance the puck for his team. Just three points in 17 games for the West Kelowna native, but for a fourth-round selection in 2021, Mackenzie looks ready for more responsibility down the road.
The Verdict
As mentioned above, the present looks bleak for the reigning WHL Champions. However, that is the price to pay for going all in. Kirt Hill, while seemingly strapped at times, has done what he can to recoup some of that cost, and the future begins to look bright in Edmonton.