Connor McClennon is electric on the ICE. Yes, that was a very bad pun. What is not funny is that Connor McClennon is a free agent. I can not understand why he is not signed by a team. He was drafted by the Philadelphia Flyers in 2020 in the sixth round, 178th overall. McClennon leads his team (Winnipeg based only) in points all-time and is third on his team in points this year. He is a scorer, a pure bread point manufacturer. So why is he a free agent? He has played a few rookie series games for the Flyers since being drafted, but he is now a free agent because the Flyers did not sign him this last off-season. Why they did not sign him is still a mystery, so let's dive into it.
His Shot
McClennon's shot is far and away his best asset. He has a total of 78 goals in 128 games for the Winnipeg ICE. This guy loves to score, and he is fantastic at it. His career high is 43 goals, and he is on pace to break that this season as he has 39 goals this year. When you look at his scouting report, his elite shot was all over the page. He is the guy you want to have the puck late in the game if you need a goal.
His Skating
The skating topic is a very complicated topic to talk about. Everyone has a different definition of what they think means a player is a good skater. When the generic fan thinks about skating, they think about how fast he can go. I am guilty of the same thought process, but when you watch McClennon play, you start to understand what a good skater actually is. It is about edge work, it's about acceleration, and it's about being smart with your speed. McClennon is not the fastest player on the ice every night, but he may be one of the smartest skating players in the CHL.
His Size
McClennon is a small player. He is 5 feet 8 inches and weighs 163 pounds. He is a small skilled skater, which is why he was taken in the sixth round of the draft. This is definitely a major factor as to why he remains unsigned. The guy he should be looking at is Martin St. Louis. He was exactly the same size as Connor. Martin was one of the smallest ever to play in the NHL. What Martin figured out was how to put up points. Now St. Louis did take a different route as he played NCAA hockey coming up but was putting very similar point totals to McClennon. This has to be in Connors's mind.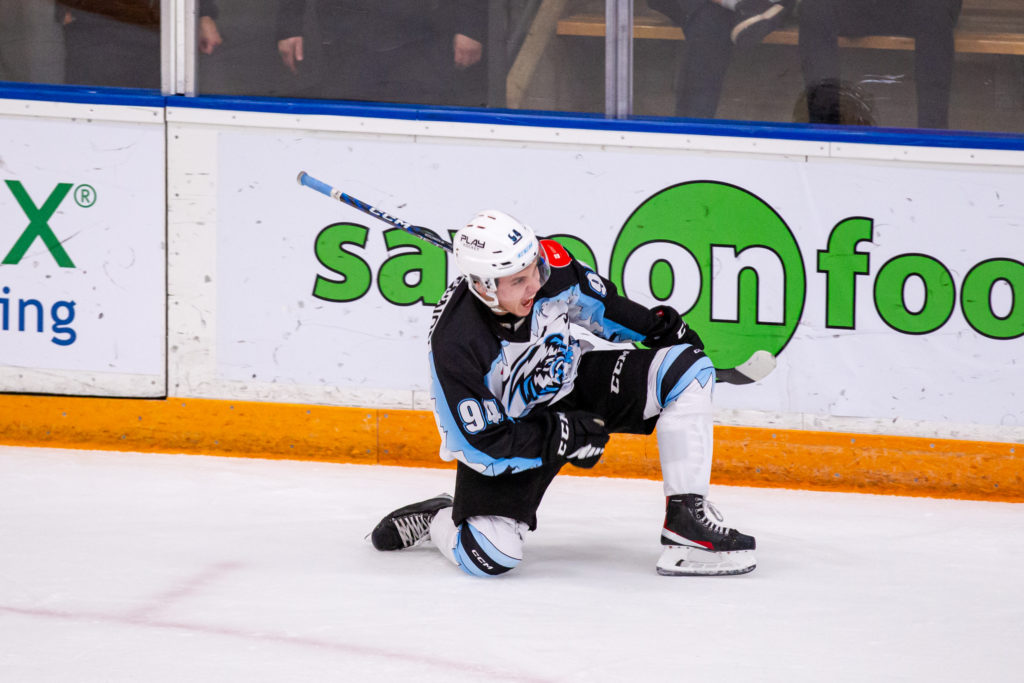 When you look at him as a whole, you may have reservations about him. He is a small player and I think he would have to learn how to play in the pro ranks, but I think he could make an impact on someone's team. McClennon is the type of player that has to have the perfect opportunities to make it to the NHL. There is no doubt he has the skill to make it; it is all about his size. If I were him, I'd look for Nathan Gerbe and St. Louis for inspiration and go for it.