Welcome to the daily WHL playoff recap focusing on the Western Conference. Here is a look back at the day that was:
Vancouver Giants (2) vs Kamloops Blazers (4)
The Kamloops Blazers defeated the Vancouver Giants 4-2 in Game four of their second round series. Jesper Vikman once again stood on his head making 39 saves on 42 shots in the loss. Dylan Garand stopped 18 of the 20 shots he faced.
Kamloops opened the scoring in the first thanks to Luke Toporowski's sixth of the playoffs. The Giants would tie the game up late in the first thanks to captain Zack Ostapchuk's fourth of the postseason and level the score at one going into the first intermission. In the second, the Blazers once again took the lead thanks to Caedan Bankier in the second period before Ostapchuk scored his second of the game to tie it early in the third. After being given a late power play, Logan Stankoven scored the game winner with less than four minutes to play. Then, controversy reared it's ugly head.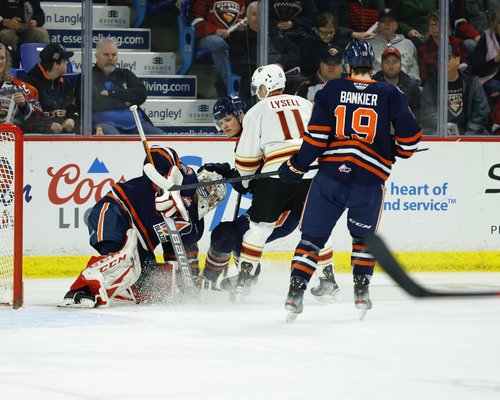 With just under two minutes to go with the Giants down one, they received a too-many men on the ice call. This was only the fifth penalty handed out all game and fourth straight to the Giants. With the Giants pressing shorthanded, Ostapchuk was clearly tripped with no call and Kamloops was able to put away the game with an empty netter. The fans were not pleased as they booed and threw items on the ice. At the end of the game, six players (4 Giants, 2 Blazers) received 10-minute misconducts. Power plays were five to one for the Blazers at the end of the game and 11 to 23 in favour of the Blazers in the series.
Kamloops will look to wrap up the series Thursday night.