Winnipeg ICE Prospect Miles Cooper has now played nine games for the Winnipeg ICE this year. He has shown he may be worth a look for next year's ICE team, with Winnipeg clearly seeing something in him. The question now is, who is Miles Cooper?
Cooper was drafted by the Winnipeg ICE in the third round, 67th overall in 2021. The season after he was drafted, he put up 24 goals and 82 points in 33 games for the U16 Edge Prep School. To say the least, the Winnipeg ICE may have a great player on their hands. This past season he played in the Canadian Sport School Hockey League for the U18 Edge Prep School. In 29 games, he had 13 goals and 32 assists for 45 points. In the playoffs, he put up four goals and six assists in five games. He also won the CSSHL U18 Western Championship this year.
Where he could be taken advantage of is with his size. Miles is 5'11" and weighs 165 lbs, but it is important to remember he is only a 16-year-old kid and definitely has more than one growth spurt left. If Cooper can grow into a big strong point-producing center, the Winnipeg ICE may have found a diamond in the rough. Miles will also most likely be on the ICE for a good chunk of time because he is only NHL draft eligible in 2024. It will be really exciting to see what he can do with his time on the ICE.
Where does he fit next year?
Next year's ICE team is going to look very different, with a lot of the top players moving on to play pro hockey. The biggest hole they will need to fill is down the middle. With Matthew Savoie and Conor Geekie most likely moving on, the ICE will be in need of two-center men. Zack Ostapchuk could be back next year, but that is not guaranteed, either. The Winnipeg ICE may need Miles to turn into a top-line centerman sooner than you think.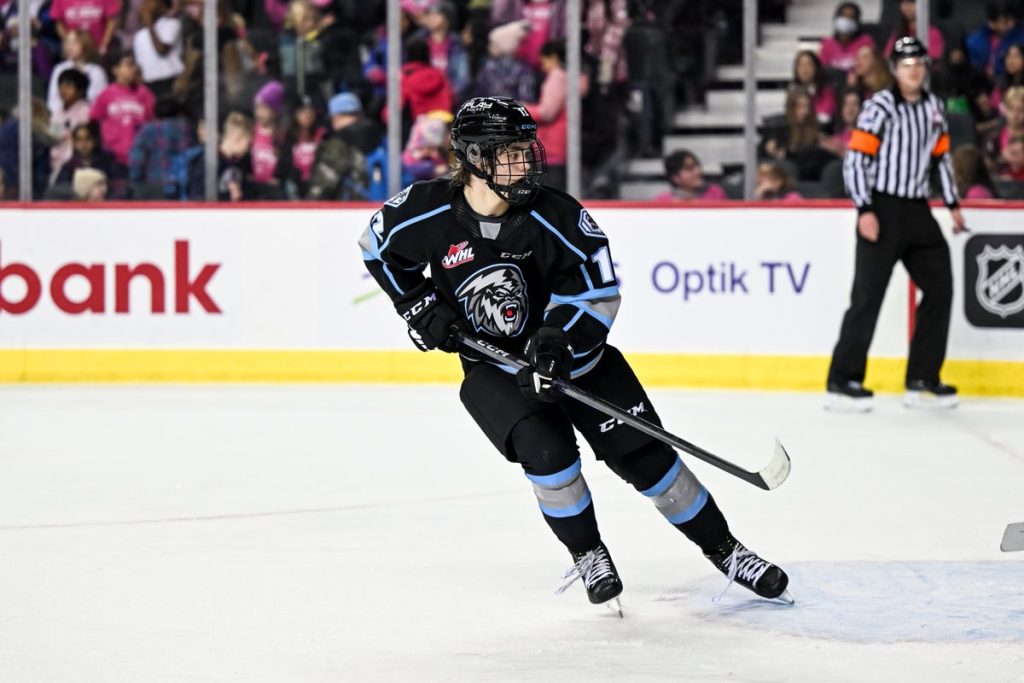 With the Winnipeg ICE looking like they possibly could look very different next year, Miles Cooper could be a huge part of their future. Cooper will have big shoes to fill, but with the stats, he is putting up in the CSSHL, you could assume he could fill those shoes. It is only a matter of time until he is a regular staple of the ICE lineup.