"If you say anything under 10, you are crazy," Catton said. "It's a once-in-a-lifetime opportunity and I'm super excited."
Catton has already signed a standard WHL agreement with the Chiefs.
"So many players have come from the WHL", Catton said. "It's good for development."
"Spokane has a great rink with a great fanbase. It ranks high with fan attendance every year."
As far as Catton's strengths, Catton says he thinks the game well.
"My skill set can keep up with my brain." Catton reflected "I'm super competitive. I love to win. Whether it's ping pong, hockey, whatever. I love to win."
As far as what he wants to work on, Catton says the mental side.
"The mental side of the game is so important. Everyone can improve upon it.
As far as where he is playing this year, Catton hopes he can plant some seeds for next year.
"I hope to come in this year and meet the staff", Catton said. Next year, I want to make an impact on the team. And like other first picks like Jared Cowan and Ty Smith were captains, I'd like to fill in that role someday. And hopefully, make a run for the Memorial Cup."
The Tai-City Americans selected Jordan Gavin of the Delta Hockey Academy U17 Prep with the second pick. Galvin has 24 points in six games this season.
The Brandon Wheat Kings had back-to-back picks with three and four. The Wheat Kings took Charlie Elick, a right-shot defenceman from Edge School U18 Prep with their third pick. With their fourth pick, the Wheat Kings selected forward Roger McQueen from the Saskatoon Blazers U18 AAA program.
Ollie Josephson was the fifth pick selected by the Red Deer Rebels. Josephson has 15 points (6G,9A) for the South Island Royals U18AAA of the BCEHL.
Two sons of former NHL'ers were also selected in the first round. Jarome Iginla's son Tij was selected by the Seattle Thunderbirds. And Byron Ritchie's son Ryder was selected by the Prince Albert Raiders. Both play with the Rink Kelowna H.A U18 Prep.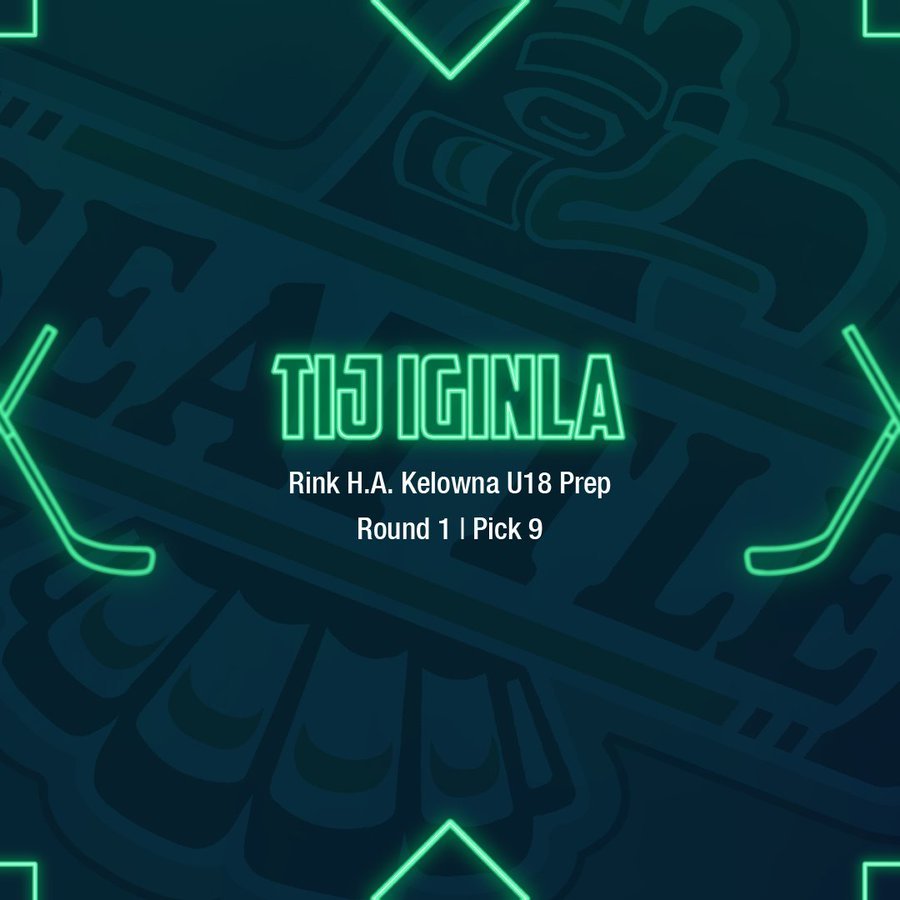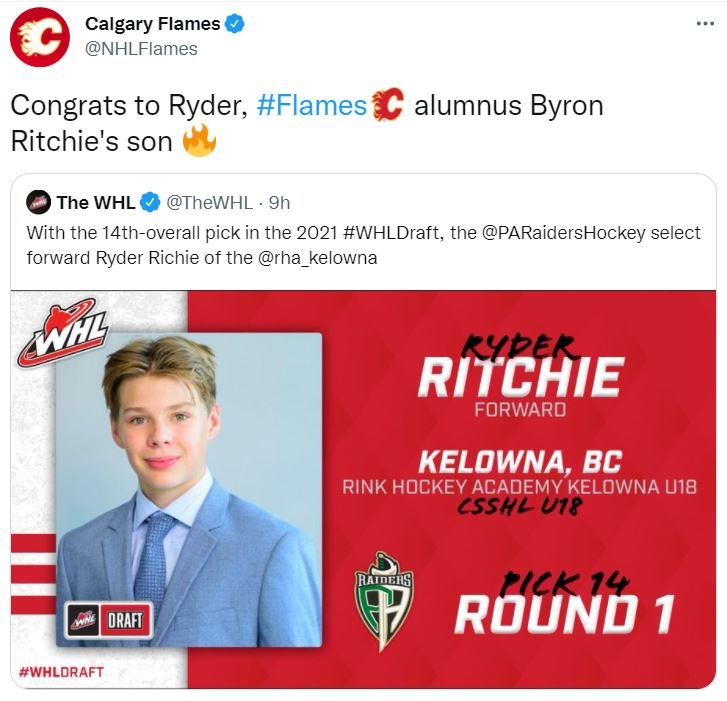 Of the 22 selections in the first round, four came from the Delta Hockey Academy. The Saskatoon Blazers and Rink H.A. Kelowna had three. 11 of the 22 picks came from a prep school.
There was one trade in the first round. The Kamloops Blazers traded the 21st selection in this draft to the Regina Pats for their 2023 first-round pick. The Pats selected forward Jaxsin Vaughan.
For a complete list of first-rounders, click here https://whl.ca/draft/2021/0/1