We're almost halfway through a busy week for the Vancouver Whitecaps, and it's one that did not start well for them.
Scratch that, it started atrociously.
The game in LA against the Galaxy was one of the worst performances we have seen from this club in a while, and we've had some shockers this season. The season opener in Columbus was a 0-4 snooze, and the game in Seattle in mid-June looked like a professional team rolling over a youth squad.
Yeah, there have been some bad ones. But against the LA Galaxy, the Whitecaps looked sluggish and tired when they were entering the final push, the final 10 matches and a fight for a Western Conference playoff spot.
They did not look like a team that wanted it.
Head coach Vanni Sartini called that match a "debacle" and rightly so. Debacle sums it up quite well.
But what made it so egregious? Why do we look at this game in particular and judge it harsher than those others previously mentioned?
Sartini called it a collective effort in individual mistakes.
"To be honest, the worst thing in LA…they didn't beat us because of a tactical masterpiece, and we didn't know what to do. We just made a lot, a lot of individual mistakes."
And he's right. Jake Nerwinski misplayed a ball, got caught and beat, which led to the first goal. Ranko Veselinović got a hand on the ball in the 18-yard box that led to a penalty, a simple mistake that should not have occurred. Ryan Gauld got outplayed for the final goal.
Galaxy players had free reign in the box, unmarked, which led to goals, time and time again.
The defensive structure failed in the last match, but the head coach does not believe the tactical structure or defensive organization needs to be thrown out and rewritten.
"The problems we had Saturday weren't structural," he said. "They weren't something that you need to work a lot because they didn't understand the tactics or we have players that are not able to play. And so, I think the problem was the approach. The problem was the intensity. And the possibility for the players to…even have a little bit of pride and to respond immediately after…three days and bounce back."
Wait…they're starting? Why some players make the starting XI
There was also some criticism from some corners of the Whitecaps fan base when it came to the starting XI.
Nerwinski has been a consistent starter this season, finding himself on the starting team sheet 15 times so far. The other player most commonly used on the left of the back 3 is Tristan Blackmon, who has 14 starts.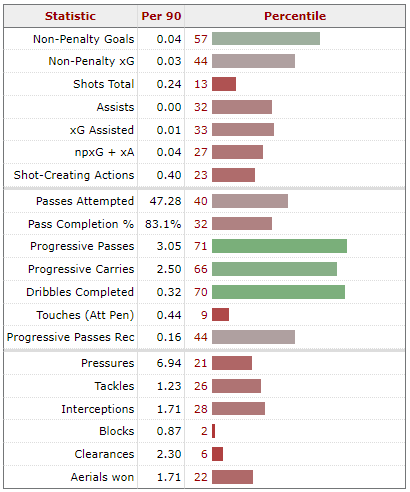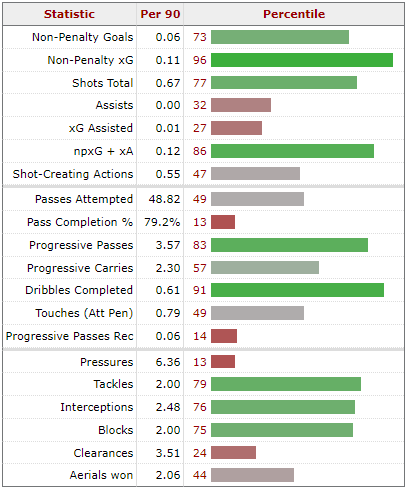 The side-by-side comparison of the two players is quite damning. When it comes to tackles, interception, blocks and clearances (the 'bread and butter' of defending), Blackmon is heads above his teammate.
Blackmon also outperforms Nerwinski in progressive passes, which is key for a counterattacking team like the Whitecaps. Blackmon's main deficiency is that while he may attempt those passes, not many actually find their target. Nerwinski fares significantly better in that regard.
So, why did Nerwinski get the start against the Galaxy? Well, it's simple: rotation.
"We play Sunday, Wednesday, Saturday," Sartini said. "It means that we cannot play the same 11 every time. We have to make rotations. So, it's a test in the sense that we need to have everyone focused. We need to have everyone…rowing on the same direction. And so…I think it's a big test."
Sartini loves to rotate his lines. And that will be especially important this week as they played Saturday and will play Wednesday and again this upcoming Saturday. Three games in a week are not something many players can do effectively without increasing the likelihood of injury.
Nerwinski was going to start at some point this week; that much is a given. Perhaps Sartini viewed him as a better matchup against the Galaxy. Or maybe he sees Blackmon as faring better against Colorado and Real Salt Lake, which led to Nerwinksi's start last Saturday. Either way, I expect Blackmon to get the call on Wednesday.
The other player that gets criticism for the number of starts he gets is Russell Teibert. The veteran Canadian has 22 starts so far.
Let's not talk about the season so far and why he's been picked to start. Let's focus only on this week. Again, the answer is simple.
Sebastian Berhalter has just recovered from a fractured foot. He got his first game time in a while on August 14 with Whitecaps 2. There was simply no way Sartini would throw him in after recovering from his injury without regaining some match fitness. But I do expect him to be on the bench and to play from there sometime this week.
Alessandro Schöpf is getting there in terms of his match fitness, but he's not ready to start yet. Ideally, the Whitecaps would love to have him fully ready by the weekend match against Real Salt Lake, but that is a push. Coming off the bench is more likely for at least a week or two yet.
Michael Baldisimo is not a like-for-like switch for Teibert. Baldisimo is a more defensive-minded midfielder, which makes him a good substitute for Andrés Cubas. While Baldisimo is not to the level of the Argentinian, he can deputize in the role.
That leaves Leonard Owusu. When comparing him with Teibert, again, it's staggering.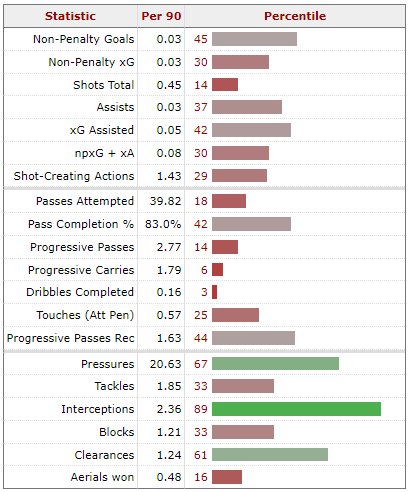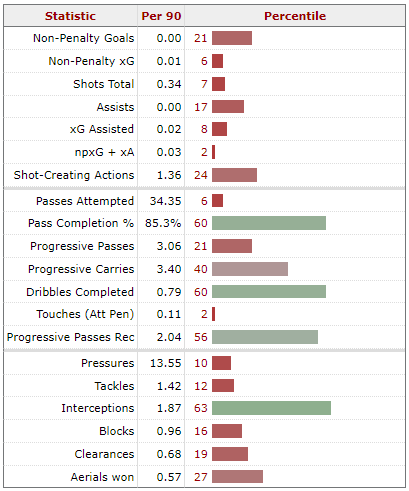 Teibert plays because he wins back balls, a pretty good skill for a midfielder. His problem is that he does not know what to do with the ball once he has it. His progressive passes are bad, and his progressive carries are even worse. In comparison, Owusu is marginally better in those two areas.
So why is Owusu not playing instead of Teibert? Well, they are different kinds of midfielders. Owusu sits back. He's meant to be a more defensive-minded midfielder, but he's fighting for game time with Cubas and Baldisimo.
Teibert is a midfielder who tries to get forward (as shown by his touches in the opposition's 18-yard box, almost 12x Owusu's), and for a long time, he was the only one healthy in the club that did that. Ciao Alexandre was the other one, but his career with the Whitecaps and been to move from one injury to the next.
This is where Schöpf will fit in. As Schöpf gains match fitness, I expect Teibert's game time to decrease. But the Austrian was not ready for last Saturday, and he will not be ready for Wednesday. Mark the Real Salt Lake game on August 20. That may be his first start.
And all of this is not to excuse the play of Nerwinski and Teibert. It is meant to try and provide potential insight into lineup choices.
Caio says goodbye…for now
Caio's time with the Whitecaps has been difficult. It's been filled with long-term injuries that have required surgery and months of recovery.
Earlier this week, the Whitecaps announced a loan for the player, sending him to Fortaleza EC in the Brazilian Série A.
Sartini said the move was meant to give the player the time to get back up to full fitness after missing so much time.
"He broke his foot last year. He broke his hand this year. So, in the 11 months that I've been with the club, almost 12 months, I think he's been out for eight months. So, it's impossible to be at the same level as the other guys," Sartini said.
The coach said the goal is for Ciao to get consistent game time throughout the rest of 2022 and to reassess him after.
"He's going to get rhythm. He's going to get back to his confidence. So, he will be back with us in January, and [we'll] have the real Caio Alexandre that hopefully is going to be a player that we all expect him to be for the Whitecaps in 2023."