Pedro Vite joined the Vancouver Whitecaps from Independiente del Valle in 2021 and it was kind of an exciting signing.
The then-19-year-old Ecuadorian left his home country for a challenge. Vite was seen as a player with a lot of potential and it looked like he could grow his game with the Whitecaps. Despite Vite joining the Whitecaps in 2021, he did not play a single minute with them that season.
2022 was a challenging year for the young attacking midfielder/winger. Vite wasn't playing particularly well for the first few months of the season and head coach Vanni Sartini even called him out for not having enough intensity.
"If he can become more intense in his game, he can be one of the best offensive players in the league," said Sartini in May of 2022.
Vite did not look like a creative playmaker. He was showing off his speed but wasn't noticeable but when he was, it was for the wrong reasons.
However, things changed in the final few games of the season. Vite got two goals and two assists in the final four games of 2022. It looked like the creative playmaker from Ecuador had finally arrived.
It turns out, there were off-pitch factors that made Vite's first season in MLS a challenging one. Imagine being 19 years old and moving to another country where the culture is different and be far away from your family and friends.
"To start it was very hard because I had all my friends in Ecuador," said Vite (through an interpreter) after the Whitecaps beat the Seattle Sounders 2-1. "I was also not happy with the way I was playing."
In 2023, the Whitecaps had their share of ups and downs and are poised to make the playoffs and go on a deep run. Vite is one of the brightest spots of this season.
He looks more confident. Just look at his performance against Tigres. Vite was not only showing off his creative abilities but you'll notice that he was running back and making tackles. Last season's Vite wasn't doing this. It is great what being confident and being settled can bring.
"Pedro, he's a player that if he goes to Liga MX, he's gonna earn like five million a year," said Sartini after the game against Tigres per JJ Adams of The Province.
With the way Vite has been playing, it seems his days with the Whitecaps are numbered. It looks like he is destined for bigger things. After all, he is one of Ecuador's top prospects and even earned his first cap for the national team earlier back in June for a game against Costa Rica. The 21-year-old even scored in that game.
Here is a look at Vite's numbers over the last year according to FootballReference. (MLS numbers as Football Reference mainly looks at league play) It is very encouraging to see his passing and defensive stats in the high percentiles.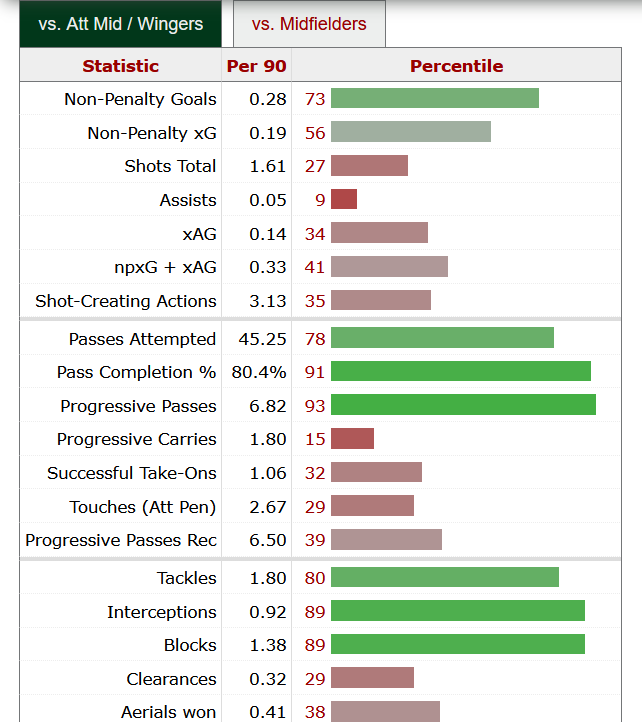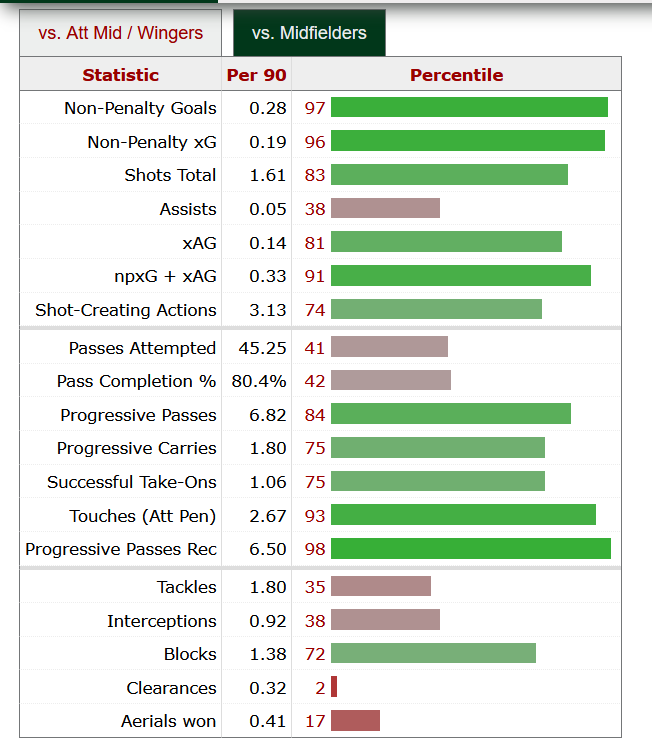 Last season, Vite after 1,193 total minutes, had an expected goals rate of 1.5. This season, after 1,428 minutes, his XG is at 2.8. Vite's
It would be tough for anyone regardless of profession to settle into a new country and a new environment, especially as someone as young as Vite. But he persevered and is one of the brightest spots on the Whitecaps.
Vite last season was like the study of geology. He needed pressure and time, that's it. It looked like the pressure was getting to Vite but he got through it and all he needed, was time.
Ecuador is not a big soccer giant in South America like Brazil, Argentina and Uruguay are. They have qualified for the World Cup just four times and the furthest they have gone is the round of 16 in 2006. Ecuador also has never made it past the quarterfinals in the Copa America.
But Ecuador currently has some players playing in Europe. That includes 21-year-old midfielder Moises Caicedo, who was once Vite's teammate at Independiente del Valle. He currently plays for English Premier League Club Brighton & Hove Albion and is heavily linked with a big-money move to Chelsea. Caicedo is seen as one of the world's best young midfielders after a solid 2022-23 season at Brighton.
There is also 24-year-old midfielder José Cifuentes, who joined Scottish giants Rangers from LAFC for 1.5 million dollars on August 3. He was one of LAFC's key players that helped them win the MLS Cup last season and is looking to elevate his career with Rangers.
It looks like Ecuador's national team is slowly improving and hopefully, Vite can be a part of that improvement.
Perhaps Europe will be calling Vite sooner or later. But with the way he has been playing, sooner would be more likely.