Keighan Gerrie opened the scoring for the Nanaimo Clippers and ended things in overtime against the Chilliwack Chiefs. The 2-1 overtime victory gives the Clippers a 3-0 series stranglehold in the conference Semi-Final matchup. After dispatching the Surrey Eagles in 4 games the Clippers are yet to lose a game as they continue their run towards a Fred Page Cup Final.
The Clippers are now on an 8 game winning streak dating back to March 25th and the regular-season victory against the Victoria Grizzlies. A victory to end the regular season and 7 straight in the playoffs and the Clippers are sailing through smooth waters with some nice wind in their sails.
Monday night saw Nanaimo take the lead in the first period thanks to Keighan Gerrie 10:34 into the game. It was assisted by Tristan Fraser and Sean Donaldson. Chilliwack would respond in the first period on the powerplay thanks to Mateo Mrsic's 5th goal of the BCHL Playoffs. He was able to tie things up at 1-1 with just 1 minute and 16 seconds left in the first period with the assists going to Abram Wiebe (9) and Kienan Draper (3).
The goalies were the show in the second and third periods as neither team was able to beat the opposing netminder. Cooper Black made 35 of 36 saves in the game for the Nanaimo Clippers. While Grant Riley was equally impressive for the Chiefs making 31 of 33 saves.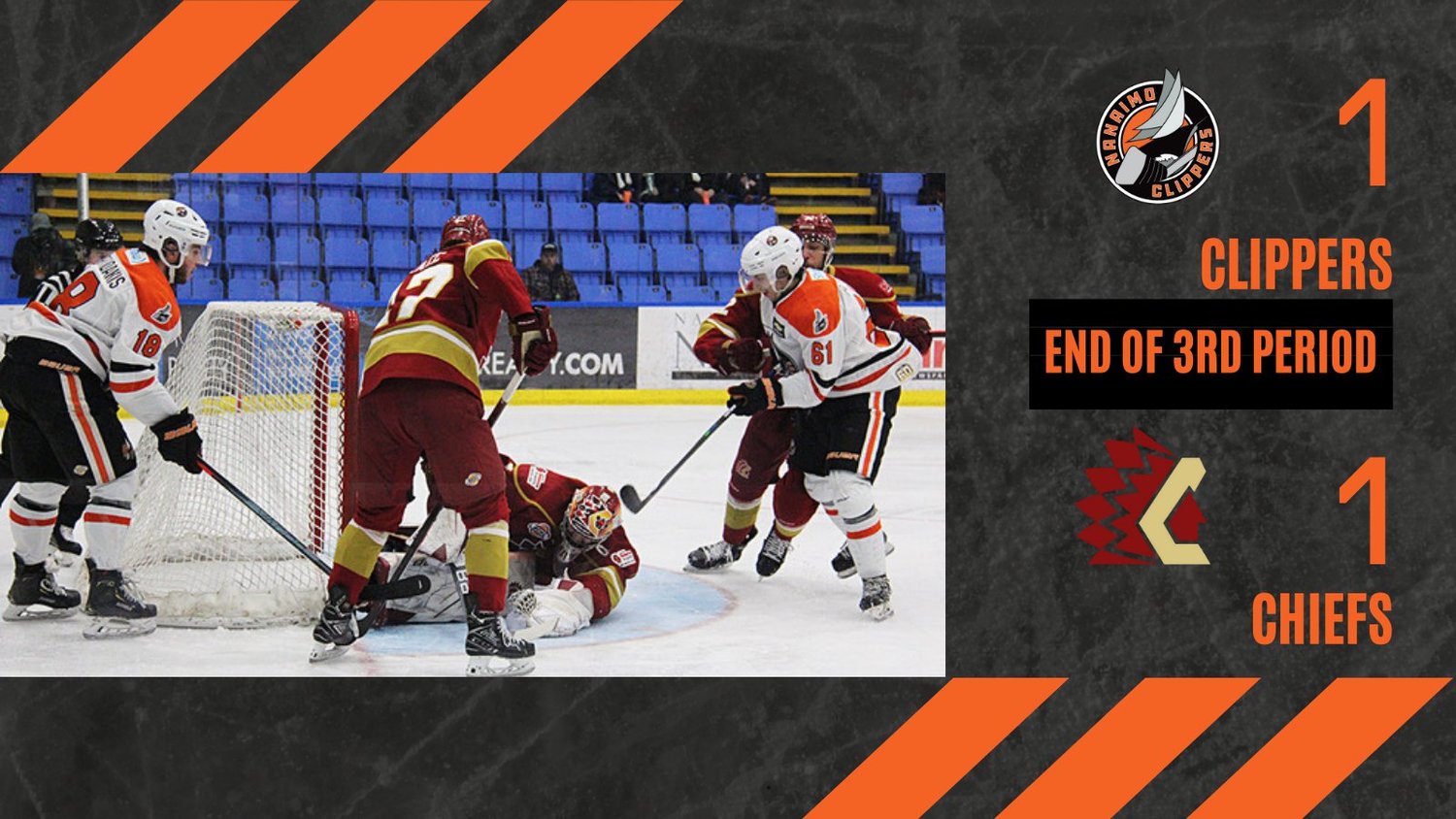 The game would go to overtime at Frank Crane Arena and Gerrie would play the Hero! He would net his second of the game 10:30 into the extra frame with Donaldson and Fraser getting the assists once again. The stars were out to help Nanaimo take the commanding 3-0 series lead thanks to 2 points each from Gerrie, Donaldson, and Fraser.
The Nanaimo Clippers will try and close out the series on Tuesday, April 19th at 7:00 pm PST as they take on the Chilliwack Chiefs in game 4 of the Coastal Conference Semi-Finals.