After a strong training camp, the Vancouver Giants signed defenceman Will Subject to a WHL contract. The Wayzata, Minnesota native will become just the second-ever player from the town of approximately 4,500 to play in the WHL, following in the footsteps of Drew Palmer, who played for the Seattle Thunderbirds from 1993-96. The 17-year-old is now ready to build his own legacy with an organization that knows a thing or two about bringing in Minnesotans.
Over the years, the WHL has created a strong bond with the State of Minnesota. Whether that be Giants legend Alec Bear or Clay Hanus, those from the State of Hockey are intricate parts of the league. Despite options closer to home, Subject decided the WHL was the best place for his development.
"I've always heard of the WHL, saw the opportunity to come here and thought it would be an amazing experience. (The Giants) ended up offering me a contract and thought it was an awesome opportunity that will help me develop and further my career."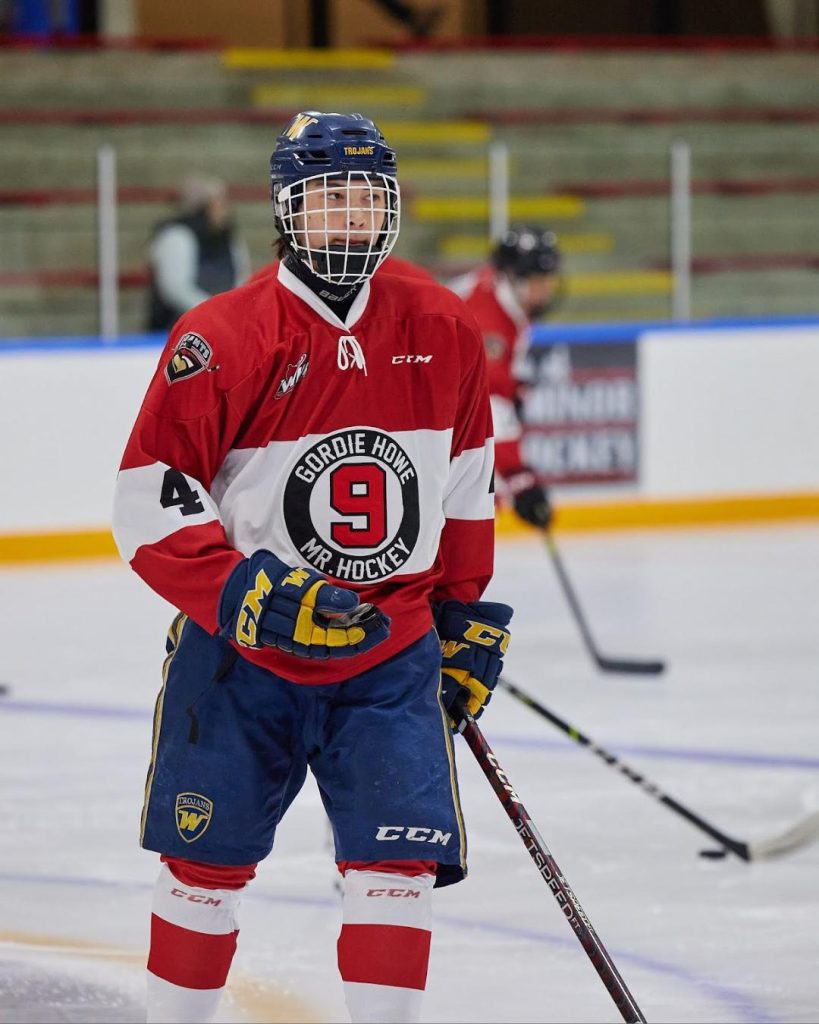 Like many, the movie "The Mighty Ducks" played a big role in Subject's decision to play hockey. He credits the movie, which takes place in his home State, as to why he ended up on the ice.
"It was the Mighty Ducks movie. I think I watched it five times in a row, and I was like, I wanna try hockey."
While the movie helped him decide he wanted to play hockey, playing defence was thanks to watching clips from one of the best that ever played.
"Bobby Orr was definitely a player that drove me to become a defenceman."
Being from Minnesota, Subject was able to attend Wild games. There he got to see the game live and learn exactly what it takes to make it to the NHL one day.
"I went to a decent amount of games, and I would cheer for the Wild. Ryan Sutter when he was here, was always a player that I enjoyed watching."
For those who may not have seen Subject play live yet, he describes himself as a defensive defenceman but hopes to work on his offensive game here in Vancouver. He also hopes his decent size at 5'11", 194 pounds will help him thrive in the WHL.
"I've grown up my whole life being a defensive defenceman. I'm definitely look to become an offensive weapon and develop into that type of player. You look at defencemen like Adam Fox or Cale Makar. They are really good offensively and defensively, so I think I am going to model my game after one of those players. I think (my size helps) in the corners and in puck battles. My size will help me out there, whether it is staying square and taking on one on ones or getting big and blocking shots."
For Subject, moving from a small town in Minnesota to Vancouver is a big change. Not only does he have to adapt to a different climate, but he will also be on away from his family in a different country.
"It is raining a lot here. It's the small little details that are here in Canada that I don't have in Minnesota or anywhere in the US. Instead of "Zee," you say "Zed," or there is no homecoming. There are definitely small little details that I keep noticing throughout. (My parents and I) had been talking before going to camp. We knew that If I got offered a contract here that this would be the place I wanted to go. We had the mindset of I'm going to make the team, and they were ok with it. They understood that this was the right path for me and the right next step in my development. They are supporting my decision, and I thank them for that."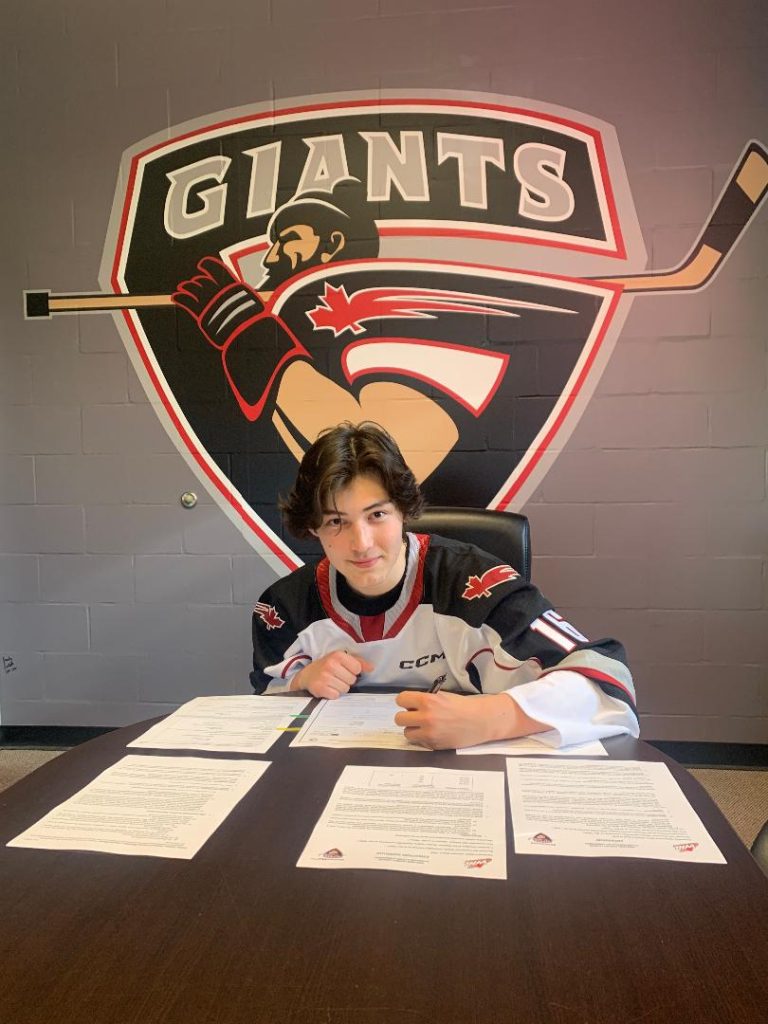 There have already been some special moments for Subject in his brief time with the Giants. Whether it was playing in the Quinn/Howe Legacy Cup or getting to know his teammates, he is fitting in nicely to the group so far.
"Walking into the locker room and seeing my nameplate on the back of the Gordie Howe jersey, it was phenomenal. My favourite moment is probably just being in the locker room with the guys. They are really welcoming, and I am always getting a good laugh in the locker room. Either that or our SWAT training. Looking back on it, it was probably my best memory but in the moment, not so much.
Subject is ready for this upcoming season and has high expectations of not just himself but the team.
"I'm looking to develop my skills as an overall player and looking to constantly get better here. I want to learn from these veterans. We have a lot of really good defencemen on the team, so I am here to soak it all in and learn from them. I want to work my way up in the minutes and have a great season here.
Subject is ready to go and has a message for Giant fans going into the season.
"I'm excited for this opportunity, and I can't wait wait to play at the LEC with all you fans cheering the team on."
The Giants kick off their season at home against the Seattle Thunderbirds on Friday, September 23rd at 7:30 pm. Make sure to keep your eyes peeled to the WHL on Area 51 for continuous coverage of the WHL throughout the 2022-23 season.