Photo Credit: Getty Images
*This was originally posted February 16, 2022*
Super Bowl weekend has come and gone and the Vancouver Canucks beat the Toronto Maple Leafs. I say it was a good weekend.It's time for another edition of Avid Thoughts. The grind doesn't stop. Between these articles, Canuck Way articles, the Terminal City FC Podcast and the Whitecaps articles I will have to write during their season, I'm going to be busy creating content.
Let's get into my avid thoughts of the week.
Thatcher Demko is a beast
The Canucks are really lucky to have Thatcher Demko. Without him, this team would be out of the playoff race already.
It seems like almost every game he plays is his best as a Canuck. He was the saving grace once again as the Canucks beat the Leafs 3-2. 51 saves. Yup, that's right. Demko made 51 saves against the Leafs who are one of the best offensive teams in the NHL. He was two saves away from beating the franchise record held by Dunc Wilson. Wilson made 52 saves on February 25, 1975 at the Boston Garden against the Boston Bruins. Demko is also the fifth Canucks goalie to make 50 or more saves during the regular season.
He was unreal against the Maple Leafs and he carried the Canucks to victory. We can also thank Ian Clark for mentoring him.
Demko has to be considered for the Vezina at this point and is already emerging as one of the best goaltenders in the NHL. There is a lot of compitiion this year. Some notable potential nominations include the New York Rangers' Igor Shesterkin, Andrei Vasilevsky of the Tampa Bay Lightning, Jusse Saros of the Nashville Predators, Frederik Andersen of the Carolina Hurricanes and Demko's former teammate Jacob Markstrom who is leading the NHL in shutouts with the Calgary Flames with eight.
Saros leads the NHL in saves 1,183 and has been the perfect successor to Pekka Rinne. Vasilevsky had a slow start but has got back to his usual self. Anderson had improved since leaving the Leafs and is among the league leaders in wins and he leads the NHL in goals saved above expected with 25 at the time of this writing. If I had to pick the Vezina winner it would be Shesterkin. Rangers fans are lucky. Imagine going from future Hall-of-Famer Henrik Lundqvist to one of the best young goalies in the NHL in Shesterkin. He leads the NHL in save percentage among goalies who have played at least 20 games with .938.
Enough about them, however. I think Demko should get some votes and can win the Vezina one day. He has been unreal for the Canucks and that five-year five million dollar AAV contract looks like a bargain. (Dare I say…Thank You Jim?)
What more can I say about Demko? We can all count him to make the big saves. Also, one thing I noticed is that he looks so calm on breakaways and odd man rushes and has stopped plenty of them.
All hail Demko.
Who is untouchable on the Canucks?
Not a day goes by without trade rumours in Vancouver. JT Miller's name is obviously brought up the most because, well, his value is at the highest.
It seems like anyone on the Canucks these days could be brought up in trade rumours. We have had Conor Garland brought up in the rumour department a few weeks ago.
This begs the question. Which Canucks are untouchable?
For me it is only three players. Elias Pettersson, Quinn Hughes and Demko. That's it. These three are the future of the franchise and shouldn't be traded unless it's for Connor McDavid and a boatload of first round picks.
You could probably won't want to trade Vasily Podkolzin and Nils Höglander since they are both young with a ton of potential. If I had to choose one of them to move it would be Höglander because of what he could potentially get. If the Canucks were to trade Höglander the offer better be really good but I'd keep him. Plus, the Canucks need Podkolzin's size and strength in the lineup especially if Miller is shipped out.
I'm not going to make a trade tier list because many people have done that already. However, I'm still sticking with Pettersson, Hughes and Demko as the untouchables.
There are guys that would be tough to move like Travis Hamonic, Tyler Myers and Oliver Ekman-Larsson. Myers and Ekman-Larsson's contracts are hard to move and they would likely be taking another big contract back in return. Hamonic's value is quite low now because he has missed so many games this season.
Brock Boeser is an interesting case. He needs a new contract after next season and has a qualifying offer of 7.5 million. As much as I love Boeser and want to hold onto him, I would be open to trading him especially considering the potential return. You could get some high picks and some pretty good young players and prospects despite Boeser not having the best year. However, Boeser is just entering his prime years at the age of 24 and we haven't seen the best of him yet. The Canucks cap situation and the qualifying offer will make it tough for him to get a long-term deal. Shayna Goldman and Dom Luszczyszyn of The Athletic project Boeser's market value to be at 7.3 million dollars. I think that is a bit steep and I wouldn't give Boeser anything north of 6.5 million. However, if Boeser does somehow get north of seven million, it's a risk but could be a reward if Boeser blossoms into an elite goal scorer.
Bo Horvat also needs a new contract after next season. I don't see the Canucks moving him but if they do it better be for an offer they can't refuse.
Basically, I'm willing to trade literally anyone except for Pettersson, Hughes and Demko. There are many players I would trade only if the offer was blows the Canucks away. (Like Garland, Horvat and Höglander) There are a bunch of players I would really like to move too. (Like Tanner Pearson, Jason Dickinson and Tucker Poolman.)
It's trade rumour season and sooner or later, the trades will begin.
A team snake?!
You know what would boost team morale? A team dog.
Other NHL teams like the Washington Capitals have done it and the players loved interacting the team dog. I mean, what isn't there to love about dogs? They love human attention, are cute, are great stress relievers and are just fun to be around.
The Canucks put up a poll for a team pet. The options were dog, cat and…snake.
Cat is understandable. They are also lovable pets but unlike dogs, they are pretty lazy. A snake would be interesting. Could you imagine the players holding a snake? Or the snake slithering on the ice? That would be insane. What would the snake's name be? Knowing hockey people, it would be Scaly or something like that.
However, I still prefer a dog. Plus, dog has won the poll.
The Golden Knights pull a Lightning.
Last season, the Tampa Bay Lightning were 18 million dollars over the salary cap at the start of the playoffs. As we all know, the Lightning went on to win their second consecutive Stanley Cup.
A big reason why they were over the cap was because Nikita Kucherov came back from injury right when the playoff started. He carried a 9.5 million dollar cap hit per season. Kucherov was out due to a hip injury which required surgery and missed the regular season and he was on fire in the playoffs. Keep in mind, there is no cap limit in the playoffs.
The Vegas Golden Knights are taking a page out of the Lightning's book. With Jack Eichel making his Golden Knights debut Wednesday, Mark Stone was placed on the LTIR due to a back injury that has only let him play 28 games this season. With Eichel having a ten million dollar cap hit, Vegas would be over the cap. Since Stone is injured, the Knights decided to put him on LTIR for some cap savings and he joins Alec Martinez on the LTIR.
At this rate, Stone and Martinez will be back for game one of the playoffs. Basically, what the Lightning and now Golden Knights are doing is legal and I am OK with it.
However, the NHL punished the Canucks for signing Roberto Luongo to a legal contract by implementing the cap recapture after Luongo retired. What a league.
Tyler Toffoli joins the Calgary Canucks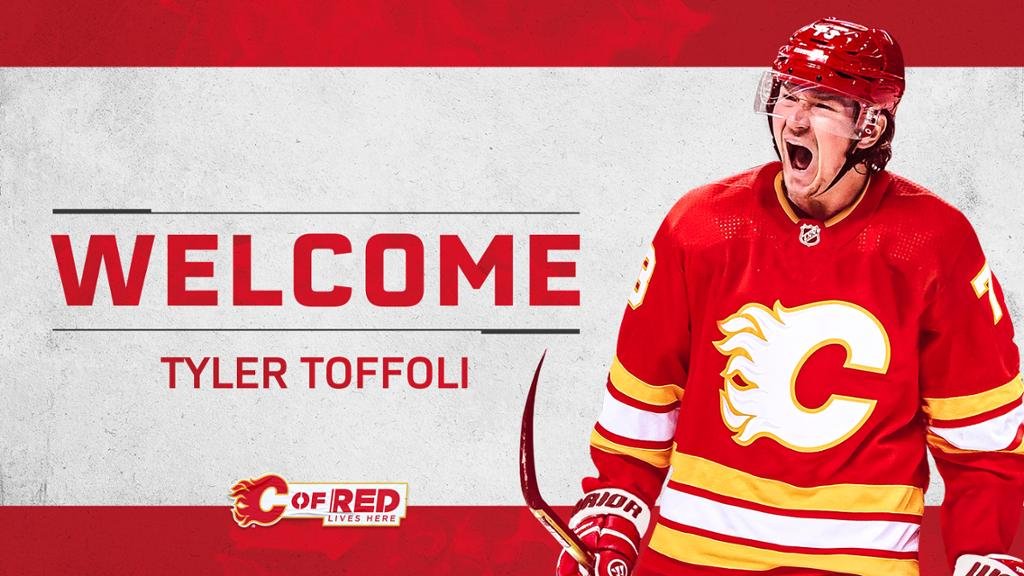 Brad Treliving really wants the Calgary Flames to be the Canucks that badly huh?
Tyler Toffoli was traded to Calgary on Monday and he joins Jacob Markstrom, Chris Tanev, Brad Richardson and Erik Gudbranson as the Ex-Canucks on the Flames. Toffoli of course, played with Markstrom and Tanev in the Canucks 2020 bubble playoffs. All we need now is for the Flames to sign Troy Stecher in the offseason.
With the Montreal Canadiens being an absolute dumpster fire this season, it makes sense for them to unload Toffoli for assets. The Habs traded Toffoli for a 2022 first round pick. (Top ten protected.) 2023 fifth round pick, Emil Heineman and Tyler Pitlick.
It's a reasonable deal for both sides. The Canadiens get assets for their rebuild and the Flames get a proven top-six winger who can score goals to bolster their forward core. With Toffoli, Calgary's top six is even better with the likes of Sean Monahan, Johnny Gaudreau, Matthew Tkachuk and Blake Coleman.
With Toffoli going for that much, Miller's return should be bigger. The key thing here is the first round pick. If Toffoli (who had 26 points in 37 games before the trade) can go for a first, why can't Miller? (Who has 48 points in 47 games.) Miller can also fetch a couple of prospects and maybe one more pick.
You might be saying, "move on from Toffoli, he only played 10 games here."
The reason why Canucks fans keep talking about him is because they gave up quite the haul to get him and let him walk away for nothing. Toffoli seemed like a nice fit in Vancouver but he wasn't offered a contract in the offseason and signed with Montreal. Then, he lit the Canucks up the following season.
Toffoli is a reminder of Jim Benning's poor asset management and that to me, is his worst move as Canucks GM.
The Rams deny the Bengals their first title
For the second straight year, the Super Bowl had a team playing in their home stadium and for the second straight year, the home team won.
Too bad Bengals fans. It wasn't the year after all. However you can look back with pride after a stellar season and a magical playoff run. The only thing missing was the happy ending.
St. Louis Rams fans must have been punching the air. Six years ago, Stan Kroenke moved the team back to Los Angeles and now they are Super Bowl Champions. Kroenke is the most hated man in St. Louis for sure.
It wasn't a classic by any means, but Super Bowl 56 was a good game. The Rams were up by ten shortly before halftime but Joe Burrow had other ideas and made it a three point game. Burrow and the Bengals came out flying after halftime too. Odell Beckham JR got a touchdown for the Rams in the first half but he got hurt with a torn ACL which really sucked.
In the second half, the Rams kept running the football but then they remembered they had one of the best wide receivers in the NFL in Cooper Kupp. He was rightfully named the MVP of the Super Bowl and is the NFL MVP of the season in my books.
There were some poor reffing decisions which is usual because it's the NFL. That was not holding by Logan Wilson on Kupp at all. I guess that was the makeup call for a missed face mask call by Tee Higgins on Jalen Ramsey.
The Bengals offensive line has let Burrow down all season and that needs to be addressed in the offseason. Burrow was sacked sacked seven times which tied a Super Bowl record. The O-Line really let him down on the final fourth and one. Yes, it was Aaron Donald with the pressure but still. (The Bengals probably should have ran it too.)
Speaking of Donald, there are rumours of him potentially retiring and that would be one hell of a way to go out. You also have to feel happy of Beckham and especially Matthew Stafford. Stafford spent all those years with those mediocre Detroit Lions team and in his first season in LA, he is a Super Bowl champion.
Oh, we can't forget the halftime show.
That had to be one of, if not the best halftime show of all time. I enjoyed it very much. People say this show was nostalgic for Generation X and Millennials but I think Generation Z, my generation really enjoyed it too.
Dr.Dre and Snoop Dogg released their biggest hits before my time, but they are two of the biggest names in pop culture and I spent my early high school years listening to The Chronic and The Chronic 2001. Mary J Blige's hits never get old and many people my age love listening to the lyrical genius from Eminem and Kendrick Lamar.
They all sounded great and they picked great songs for the setlist. It was also great to see 50 Cent and Anderson Paak playing the drums. They both killed it.
Snoop, Dre and Eminem showed their "don't give a **** attitude." Snoop smoked a blunt before the show and crip walked with a blue bandana . (Once a gangsta, always a gangsta.) Dr Dre emphasized the line "still not loving police," and Eminem knelt despite the NFL telling him not to.
Kendrick hasn't released an album since 2017 and we are due for one this year. He could drop an announcement every day now.
Just seeing five hip hop legends performing together was a treat. Personally, that was my favourite halfime show. I'm not sure anything can top it.
Chelsea are Champions of the World
Chelsea have defeated Brazilian side Palmeiras to win the FIFA Club World Cup 2-1 in extra time.
The Club World Cup puts the champions of different continents together and Chelsea have won it for the first time in their history. As a result, Chelsea have won every major trophy.
It wasn't pretty. The attack looked lifeless in the first half. Romelu Lukaku put Chelsea ahead with a header from a cross from Callum Hudson-Odoi. Palmeiras scored on a penalty a few minutes later and in extra time Kai Havertz scored a penalty of his own for the winner.
Chelsea showed up in the second half and extra time and showed Palmeiras why they are the European Champions.
Cesar Azpilicueta, Chelsea's captain has pretty much become a legend at the club. He has won everything major trophy with club football. Azpilicueta has won two Premier Leagues, an FA Cup, a League Cup, a Champions League, two Europa Leagues, one Super Cup and now the Club World Cup. He was never seen as one of the Premier League's best defenders but he makes smart defensive plays and is a great leader.
That's another trophy in the cabinet for Chelsea and they have completed football.
The multiverse is a concept of which we know frighteningly little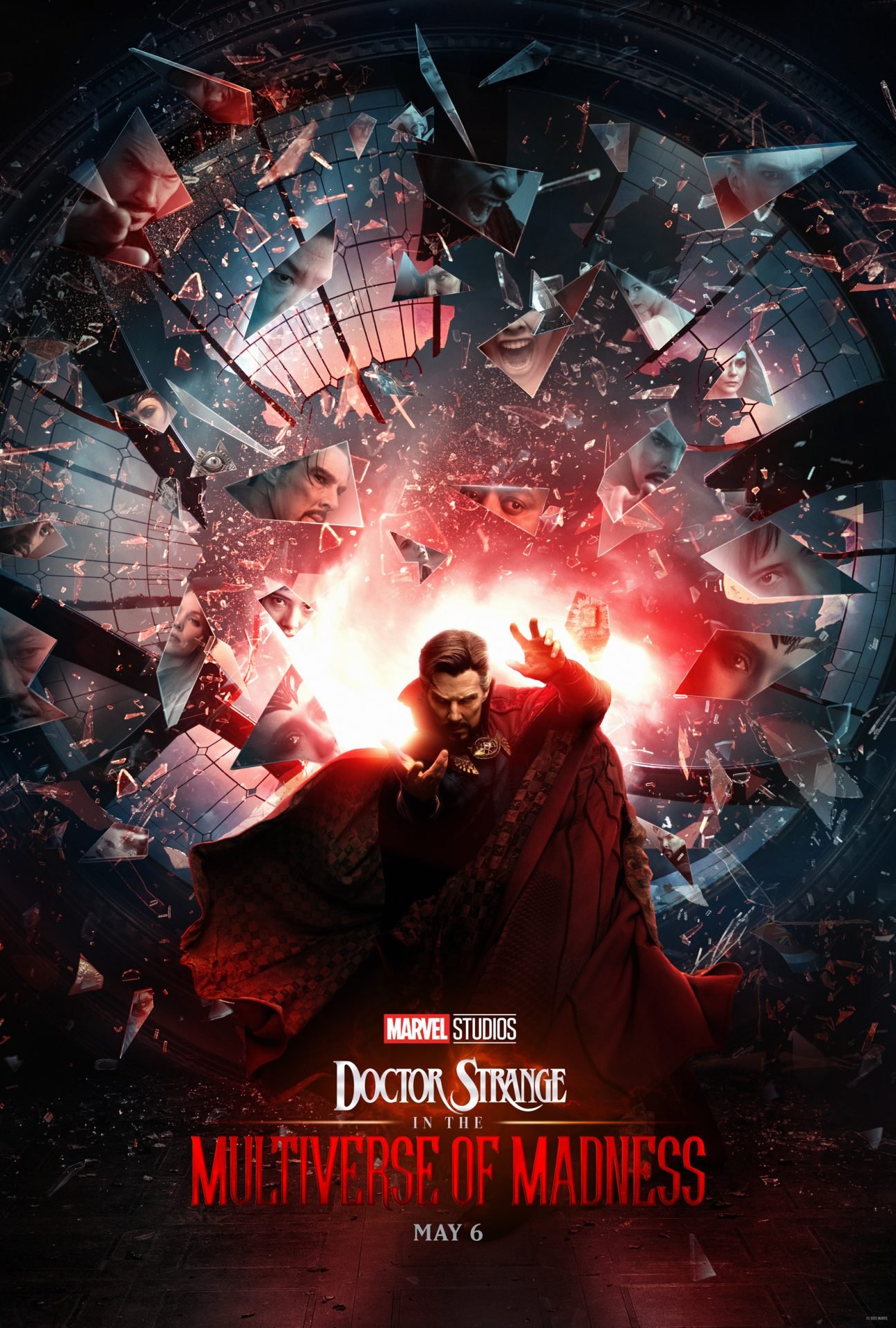 Before the Super Bowl, Marvel released the official trailer and a TV spot for Dr. Strange In the Multiverse of Madness.
As someone who is a nerd, I am getting fed with Marvel, Star Wars and anime content. This movie and the Obi-Wan Kenobi series are the ones I am excited for the most.
Sam Raimi (who directed Tobey Maguire's Spider-Man trilogy and the Evil Dead Franchise.) returns to directing for the first time since 2013's Oz the Great and Powerful.
The trailer for the second Dr. Strange movie is linked above and this has the potential to be the MCU's best movie. I guess we should call it the MCM now with the M standing for "Multiverse."
As you can see in the trailer, we see other variants of Dr Strange: The "evil" one which is most likely
Strange Supreme from What If, the zombie one and one that looks like the version from the original Defenders from the comics.
The MCU Strange is facing the consequences of the spell he used to help Peter Parker in Spider-Man No Way Home and the consequences are dangerous and deadly. Strange is having nightmares, monsters from other universes are attacking and variants of characters will appear
The one intriguing character is Wanda Maximoff aka The Scarlett Witch. (BTW, I haven't seen the Marvel shows since I do not have Disney Plus but I have been spoiled numerous times on them and have had people fill me in. I'll hopefully get DIsney Plus one of these days.) After taking an entire town hostage and creating new realities where she lives with Vision, a popular theory is that Wanda may be the villain in this movie.
This is line is very chilling: "You break the rules and become a hero. I do it I become the enemy. That doesn't seem fair."
Could Wanda be talking about Westview? Maybe. She has been through so much over the years and this line could be the part where she breaks.
Sir Patrick Stewart was heard (and partially seen.) in the trailer. So Professor X is back. One theory going around is that he is part of the Illuminati which also consists of Dr. Strange, Iron Man, Reed Richards, Black Bolt and Namor. You can see figures and six chairs in the trailer so it is extremely likely.
But Iron Man is dead? Yes but this could mean that it is an Iron Man from another universe as we can see from the looks of the Iron Legion. This Iron Man could be protrayed by Tom Cruise as many have theorized.
Expect a lot of cameos from other heroes. Here some of my predictions.
In the trailer, we see a figure glowing and flying around. I think that is a variant of Captain Marvel. Is it Carol Danvers or Monica Rambeau? I'm leaning towards the latter. Some have suggested that this is Cruise's Iron Man.
Speaking of Tom Cruise as Iron Man, I feel like he will be in the film. It will be weird seeing Iron Man not being played by Robert Downey Jr but I am intrigued to see what Tom Cruise could potentially do as Iron Man.
With Professor X pretty much confirmed, I pretty sure this is the film that introduces the X-Men to the MCU. I'm sure we will see the likes of Storm, Cyclops, Jean Grey and Wolverine. There is a chance these characters will be played by their past actors (i.e. Halle Barre, James Marsden, Famke Jansen and Hugh Jackman.) However, Jackman has said that he is done playing Wolverine and there is a possibility of new actors in these roles too. But you never know.
If you look closely at the poster in the right hand corner, you can see the shield that belongs to Captain Carter from What If?
Sticking with the poster, if you look somewhere on the left side closer to the centre, it looks like Deadpool's reflection. It has been confirmed Ryan Reynolds' Deadpool will enter the MCU so I'm betting money on this
This could also be the Reed Richards and the Fantastic Four's entrance into the MCU as well. I just hope it's not the 2015 version of Fantastic Four.
Loki's Disney Plus series first teased the multiverse so I am also willing to bet money on him being in the move
Since Raimi is directing, I am also leaning towards Tobey Maguire's Spider-Man making an appearance. He returned in No Way Home and there are reports saying he isn't done as Spider-Man. Bringing him back and entering his universe might also explain how J.Jonah Jameson knew about Dr. Strange in Spider-Man 2
Well there could be plenty of cameos we won't expect. What I do know, is that Multiverse of Madness is going to be insane and be unlike anything we have seen in the MCU before.
I like to end these with a pop culture section. Hope you enjoyed this week's Avid Thoughts. See you next week.