Austin Roest (Photo: Kristin Ostrowski/Everett Silvertips)
Following an abridged 2021-22 season, forward Austin Roest has completed his first full season with the Everett Silvertips, one in which he made his postseason debut. Going into his first NHL entry draft, the 18-year-old has given teams much to take notice of this past season with his versatility and tenacity on the ice.
As for his early beginnings with the sport, Austin Roest's first brush with hockey came at a young age in Switzerland, where he played hockey and skated around on outdoor rinks with his father, Stacy Roest.
"I was born in Switzerland when my dad played there, and sometimes he would get ice to himself in Zurich, so it was just me and him out there playing together."
As for his time playing hockey at a young age, the majority of Roest's youth hockey career was spent as a centerman, a position he played both consistently and comfortably. When he joined the Everett Silvertips as a 16-year-old, he was moved to the wing. For part of the 2021-22 season, he slotted back into center at a few key points in Everett's season.
"We had a few centermen hurt and injured this year, and the coaching staff knew I had experience at center, so they put me there."
Connecting back with playing at center was an upside for the 18-year-old, and he wouldn't be displeased if he continued playing in that position next season.
As for the rest of the season for Roest, another positive was undoubtedly clinching his first playoff berth in his first full season with the Silvertips.
"I think the way I played obviously changed a little bit. Going into the playoffs, you kind of hear all the hype leading up to it, how much different it is from the regular season."
Ultimately, the Everett Silvertips were eliminated in the first round after a gritty 6-game series against the Vancouver Giants. Everett's loss was as significant as it gets, as it signified the first time in WHL history that the No. 8 seed upset the No. 1 seed in a playoff series.
"It just goes to show you how different the postseason can be from the regular season. We played Vancouver this year, and they gave us a good run. It doesn't matter if you're the No. 1 seed or the No. 8 seed. It's a whole new season when the playoffs start."
Though the playoffs can signify a change in tone from the regular season, one thing didn't change: the motto going into it. A common phrase that was repeated like a mantra throughout the Silvertips' season—whether it was by players like Braden Holt or repeated across all social media platforms—was the phrase "Everybody Love Everybody"—or ELE for abbreviation's (and social media's) sake.
"We actually got it from the movie Semi-Pro, and I thought it fit our group really well. It means what it means, right? It's really suitable for a hockey team, and I think a lot of the guys took it to heart."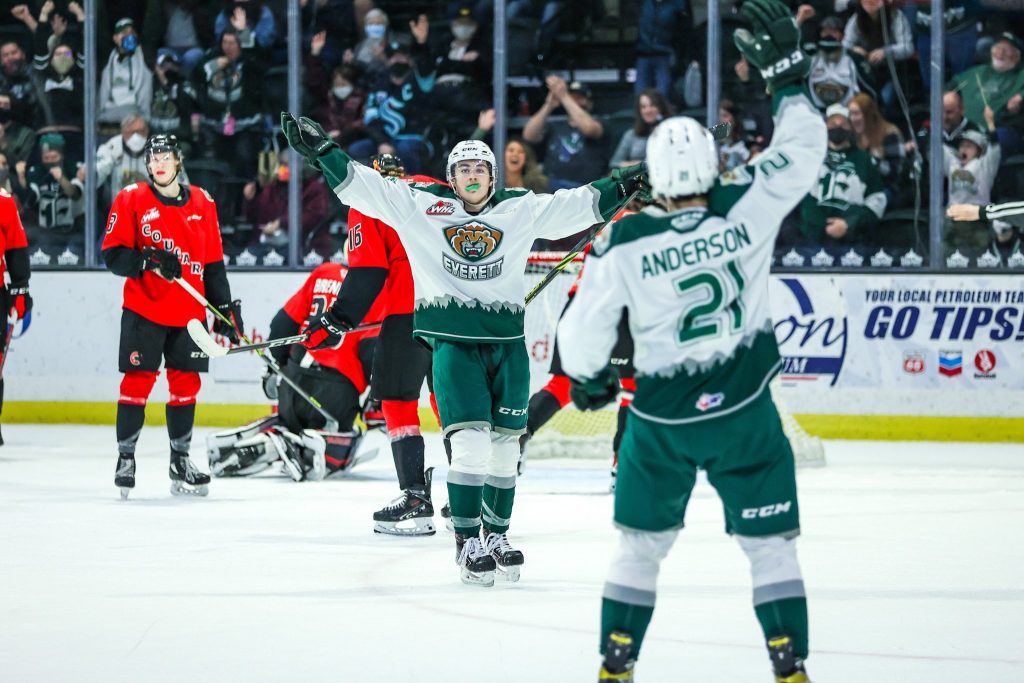 Team unity was a central theme of the Silvertips season. Through winning the U.S. Division, becoming Western Conference champions, and recording their third 100-point season, the Silvertips did it together, and did it proudly.
Speaking of becoming Western Conference champions, it was Roest's favorite memory of the season.
"It was pretty cool. I don't think many of the teams thought we were going to be that good after last year, but we pulled through."
When asked if he could go back to the start of the season and give himself a bit of advice, the forward had a very simple answer.
"The biggest one for me would just be to have fun with everything. I didn't expect it to be like that, but especially the home games, it was like every night the fans were bringing their A game. It was crazy. I had never been a part of something like that, so I'm definitely looking forward to next year."
Perhaps the most important thing looming over the sophomore Silvertip's season was his first year of eligibility in the NHL Draft. Between being ranked amongst Top North American Skaters by NHL Central Scouting and having a breakout season with the Silvertips that included the aforementioned versatility in positions along with an unmatched tenacity on the faceoff, Roest has a laundry list of reasons why his name should be called come July.
In regards to a possible change in the way he plays with the draft in mind, Roest didn't place much importance on it.
"I think playing center for a bit was good for me, since the teams could see I can play on the wing and at center, being kind of a movable player. Ultimately, I think keeping my game the same, not overthinking it, and just working hard while having fun was the most important."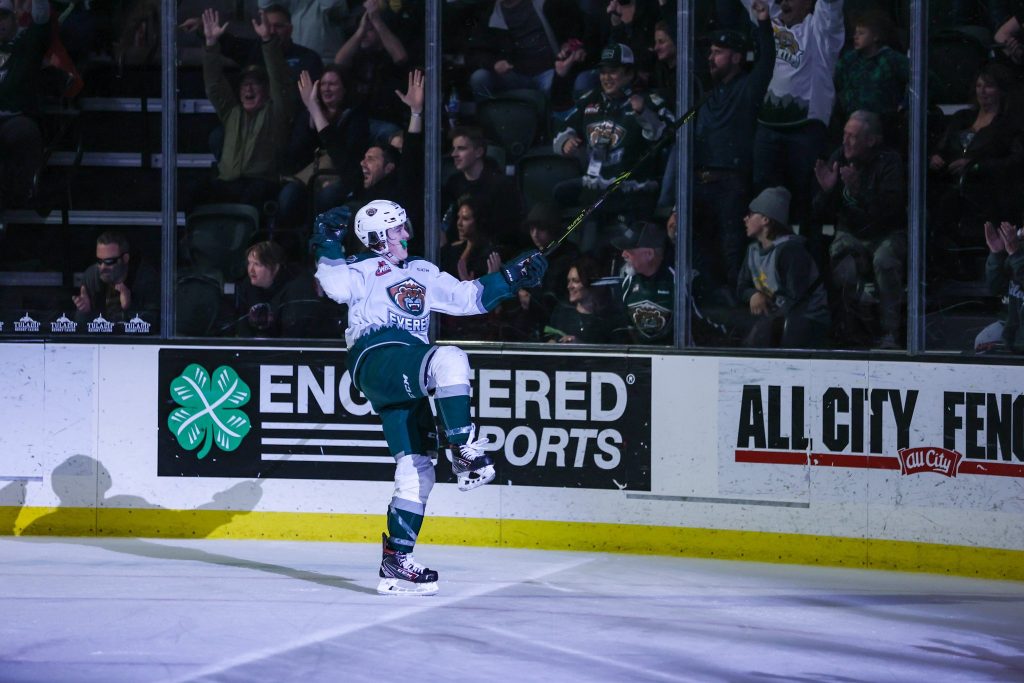 Get to know Austin Roest
Early bird or night owl?
"I'm definitely an early bird person."
Planner or procrastinator?
"Planner for sure."
Most used app on your phone?
"Probably either TikTok or Instagram."
Last time you forgot your phone somewhere?
"I think I forgot it a couple of weeks ago in the gym, actually. I had to turn around and go back for it."
(For the record, I wasn't expecting an answer to this one, but I'm so glad I got one.)
A message for Silvertips fans:
"I'd just say thank you guys. You guys are the best fans in the WHL and it's been an honor playing in front of you so far. We're really looking forward to next season, and we're hoping to make a big playoff run next year."