Welcome to the daily WHL playoff recap focusing on the Western Conference. Here is a look back at the day that was:
Everett Silvertips (4) vs Vancouver Giants (5) OT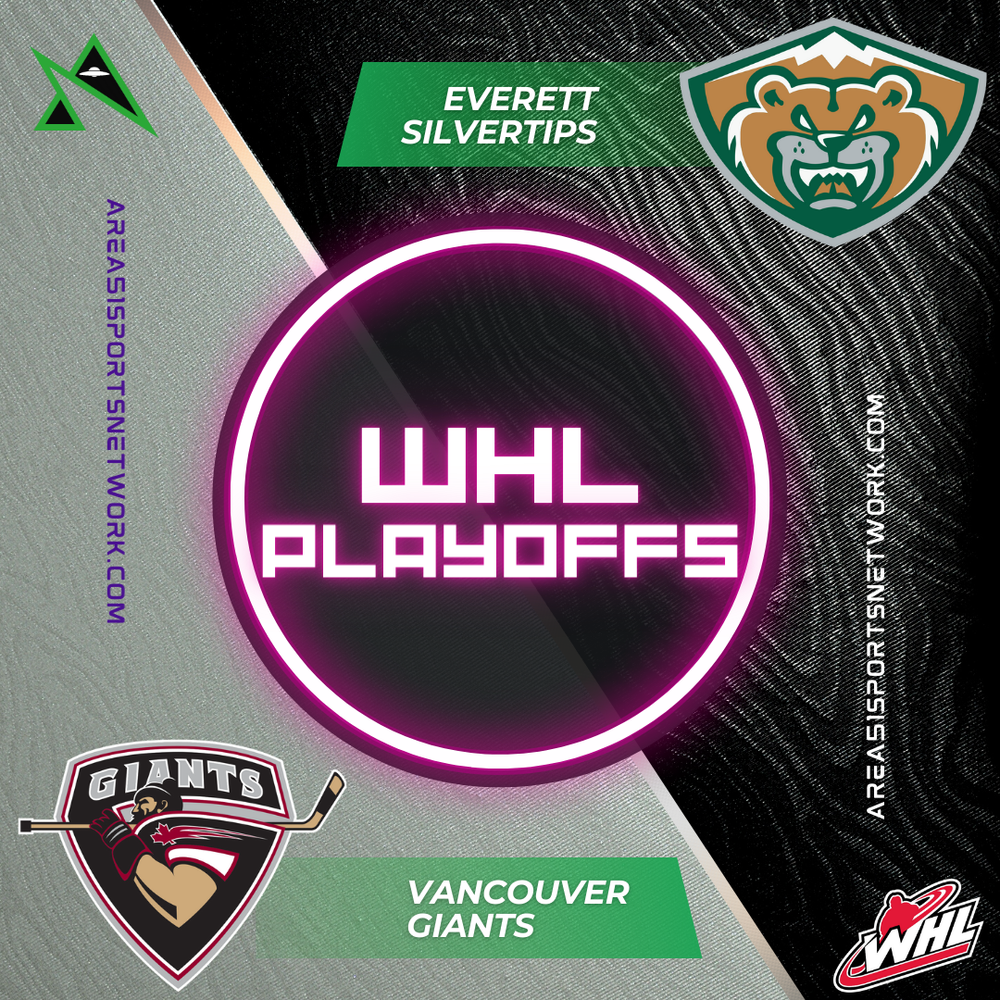 The Vancouver Giants battled back from two goals down in the third to defeat the number one seeded Everett Silvertips 5-4 in overtime. This marked the first away victory for any team in the WHL playoffs this season. This was the first time these two teams have faced off in overtime during the postseason.
This was a goaltending battle as Jesper Vikman (34 saves) and Koen MacInnes (35 saves) went save for save most of the night. In the end though, Adam Hall played hero scoring a hat-trick including the game winner. Fabian Lysell also recorded five assists in his first ever WHL playoff game.
On the Everett side, it was a team effort as multiple players including Jacob Wright, Ryan Hofer and and Niko Huuhtanen had a goal and an assist each. Game two goes Saturday night in Everett at 6:05 PM.
Portland Winterhawks (5) vs Prince George Cougars (2)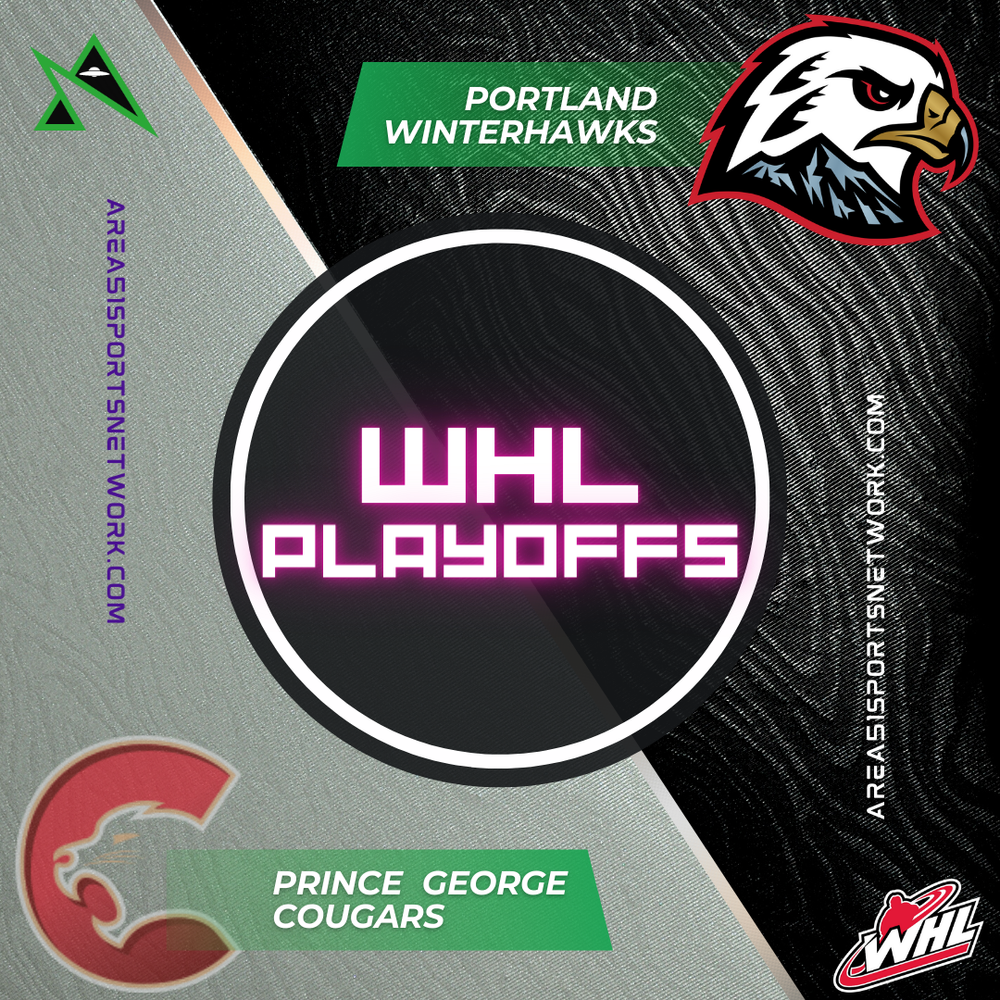 The Portland Winterhawks started their playoffs with a 5-2 victory over the Prince George Cougars. It was a tight game but a three goal first period was the difference for Portland. During the regular season, the Winterhawks went perfect in four meetings with the Cougars.
Taylor Gauthier stepped up against his former team making 32 saves on 34 shots. As for the offence, Gabe Klassen, Cross Hanas and Jack O'Brien had a goal and an assist each. Portland was also strong on the power play going three for five.
As for Prince George, Riley Heidt scored his first career playoff goal while Koehn Ziemmer led the team with six shots. Ty Young was pulled early in the game after giving up three goals on 10 shots while Tyler Brennan made 23 saves in relief. Game two is set for Saturday night at 6 PM.
Seattle Thunderbirds (6) vs Kelowna Rockets (0)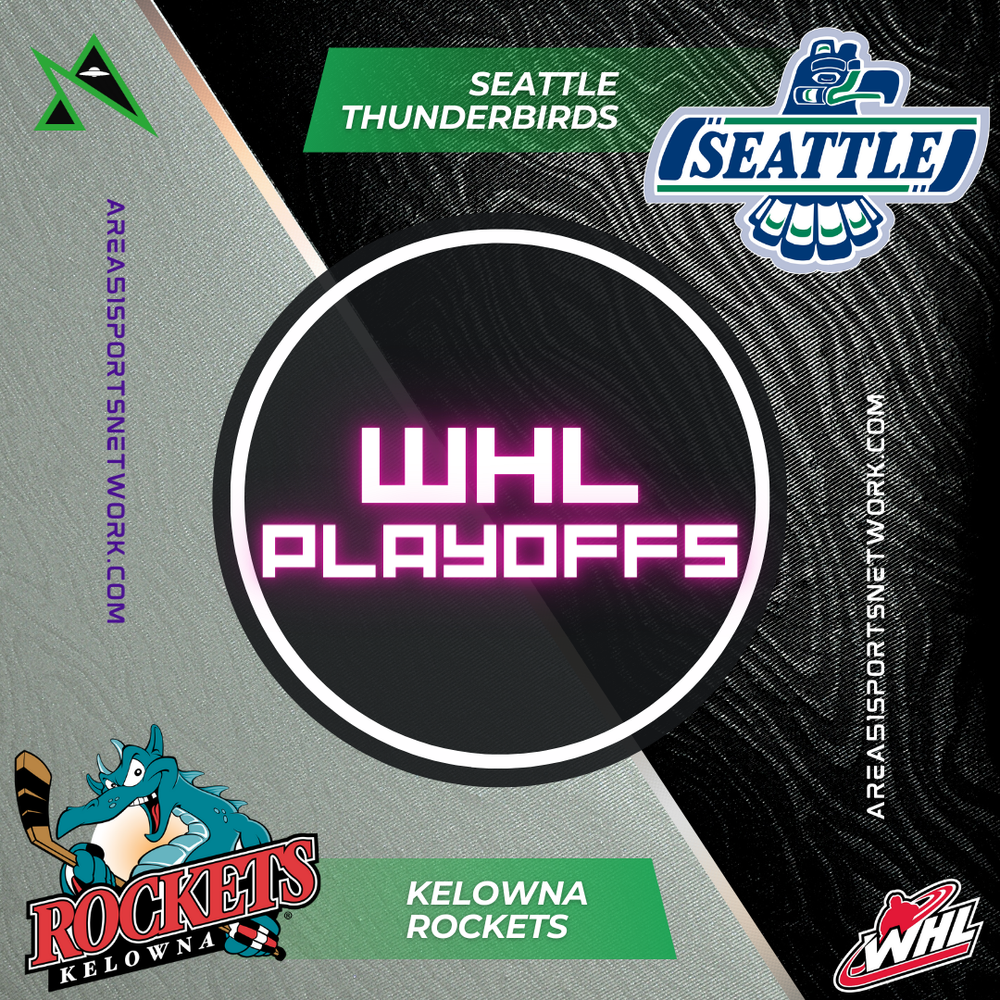 The Seattle Thunderbirds had no problem taking apart the Kelowna Rockets as they skated away with a 6-0 victory. Seattle were able to pot at least one goal each period on their way to the shutout. This was the fourth time this season Kelowna was shutout but the first time against the Thunderbirds.
Seattle got offense from all over their lineup as five players registered at least two points in the game. Kevin Korchinski led all skaters with three assists while Jared Davidson scored twice while adding a helper. In goal, Thomas Milic stood tall stopping all 21 shots he faced.
Kelowna struggled not just generating offense but also on special teams. Seattle went four for seven with the man advantage while Kelowna went zero for seven on the power play. Game two is set for Saturday night at 6:05 PM
Kamloops Blazers (9) vs Spokane Chiefs (0)
The Kamloops Blazers dismantled the Spokane Chiefs putting up nine goals. Kamloops has scored eight this season on multiple occasions but had yet to score nine until tonight. The best way to describe this game was pure dominance by a team many believe will be heading to the Memorial Cup this year.
Logan Stankoven was the story as he scored three goals and added two assists while also going nine for 13 in the faceoff. Other players who stepped up included Quinn Schmiemann who had three assists and former Chiefs player Luke Toporowski who scored twice and added an assist. In net, Dylan Garand made 25 saves for the shutout.
This game featured a dangerous incident that will get the league's attention. Midway through the third, Grady Lane received an attempt to injury match penalty after he cross-checked Schmiemann in the head when the defenceman was helmetless. Do not be surprised if a suspension is given out for the incident. Game two of this series is set for Saturday night at 7 PM.