The Everett Silvertips have officially signed '07-born goaltender Corbin Sanderman to a Standard Player Agreement (SPA).
"We're very happy to have Corbin officially join our organization. He's a very hard-working, competitive goaltender who our scouting staff keyed in on ahead of last year's draft. We're looking forward to welcoming him and his family to Everett and furthering his development on and off the ice," said Silvertips general manager and head coach Dennis Williams in a release.
The Alberta native was selected by Everett in the 2022 WHL Prospects Draft (fourth round, 86th overall). By signing a WHL Standard Player Agreement, Sanderman is guaranteed a WHL Scholarship for every year he plays in the WHL.
Prior to signing with the organization, Sanderman spent the 2021-22 season with Airdrie Xtreme U15 AAA, finishing with a 16-2-0 record, a 0.911 save percentage (SV%), a 2.40 goals-against average (GAA), and two shutouts. The 15-year-old also appeared in three games for Team Alberta Black at the 2022 Alberta Cup, recording a .909 SV% and a 3.16 GAA, leading Black's shootout victory in the championship game.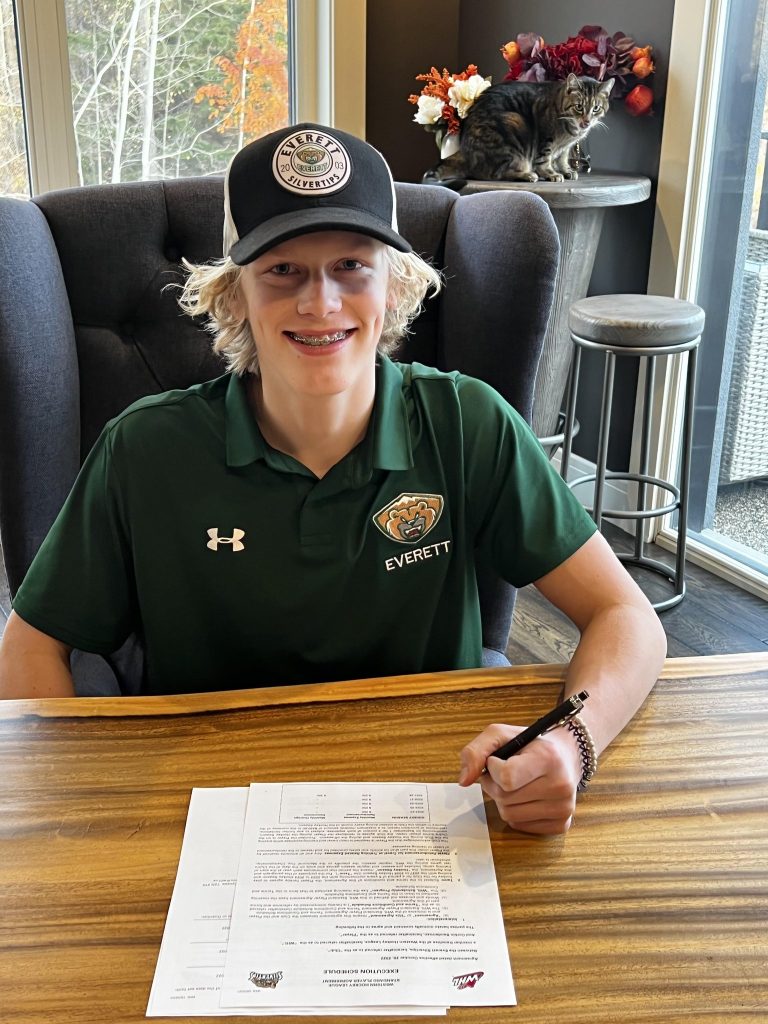 "Corbin has an impressive technical game and tracks pucks very well. He had a great training camp with us and is off to a real solid start this season. We're excited to see him in a Silvertips jersey in the future," said Silvertips assistant general manager Mike Fraser in a release.
Following his attendance at Silvertips training camp in September, Sanderman joined OHA Edmonton U17 Prep. Through the first few games of the season, he has a .926 SV% and a 2.52 GAA.
"I'm beyond excited and honored to join the Silvertips family," Sanderman said. "It's an organization with the best fans in the league. I am grateful to everyone who's helped me get here and I can't wait to get started. The real work for me starts now."